101 EASY AND CREATIVE CHRISTMAS GIFT IDEAS
Your spouse can be one of the most difficult people you have to shop for at any time of year.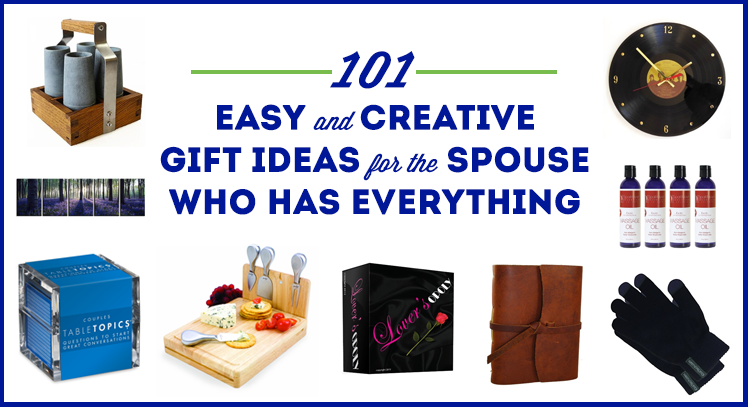 They don't usually vocalize what they want (and don't tell you what they would like), and to make things more difficult, anything they are eyeing, they pick up themselves.
But we're here to help! No matter what interests your spouse has, we've got many creative gift ideas for them!
Check out our creative gift ideas guide for the spouse who has everything and make that next gift you give them one they will never forget.
Bookmark this guide to have a great resource to return to for unforgettable gift giving ideas – year round!
Apline Hot Tub is the best way to make your home a getaway.
Canadian Western Red Cedar Infrared Sauna equipped with everything you need to relax.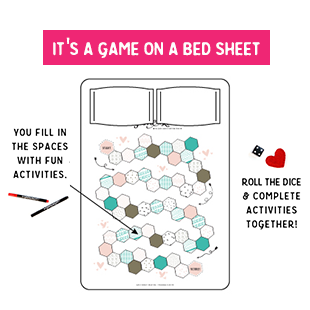 The Game of Love will turn your bed into a fun game where you "Score" at the end.
Eurolux Cordless Crepe Maker is a delicious way to make a fun treat.
LaLicious SUGAR KISS Souffle Body Scrub will make your skin smooth and soft.
Barrel Copper Moscow Mule Mug are perfect for times when you share a beverage together.
Nutrimill Harvest Grain Mill for the spouse who likes to make everything from scratch.
iRobot Roomba 770 Vacuum for Pets and Allergies will keep the floors clean and sparkling.
Collapsible Compact Chopsticks for those date nights to your favorite sushi place.
Joseph Joseph 6 piece Utensil Carousel is right there for you when you need it.
Juice Fountain Duo Dual Disc Juicer is perfect each morning or after a workout.
Sparq Vodka Shooter Set with Caddy brings a different level of enjoyment.
Elizabeth 13 Piece Comforter makes your bedroom a plush and exquisite place to relax. 
36-Piece Copic Markers for all those times a name or label is needed around the house.
Frieling Orange Press gets all the goodness out of every orange so you can enjoy a fresh glass of OJ.
Hudson Pill Terrarium is a fun way to enjoy plants anywhere in your home.
Hand Painted Genuine Leather Handbag will set you a part with it's unique design and style.
Genuine Leather Legends Journal is perfect for the writer who wants their journal to last a long time.
Steel Frame Dishrack with Wine Holder keeps everything in one place.
Men's Stand Collar Antistatic Warmth Fleece Jacket is perfect for those fall and early winter days.
Ice Ball Maker will be the talk at your next party.
Interactive Voice Responsive Alarm Clock will wake you up gently each and every morning.
Menu Beer Foamer gets the bubbles perfectly mixed for your taste buds to enjoy.
Classic Chiller keeps your beverage cool no matter where you take it.
Western Luxebag is classic and extravagant for the woman who enjoys a splash of color.
Nice Underwear Funny Doormat will make you guest smile before they even walk into your home.
Steampunk Time 2 Fly Watch Necklace is a statement piece for any occasion. 
Hinoki Wood Shower Bath Mat keeps your floor dry and your feet happy when you step out of the shower.
All Natural and Organic French Press Mason Jar Coffee Maker for the coffee enthusiast. 
o.d.m. Women's Pixel Digital Watch will bling your wrist.
Asiago Folding Cutting Board with Tools will be the talk at your next party.
Man Ray Wood Chess Set modern style is great for the chess lover in your life.
Adjustable Shower Caddy keeps everything in one place keeping your shower decluttered.
Vinyl Beatles Record Clock will hang nicely in your listening studio as you rock out to your favorite tunes.
MLB Baseball Parks Map is for that baseball fan who has it all.
TomTom MultiSport Cardio will keep your fitness spouse on track and on goal for their next event.
Mobile Sport Massager can sooth those sore muscles or a great way to romance your spouse. You choose.
Noe Modular Bottle Holder let's you stack your wine on a cool artistic stand.
Dough Memory Foam Pillow will give you a good night sleep as you cuddle up at night.
Neon Sign LED Wall Clock will be the talk of the Man Cave.
Spa Luxe Mini Hot Towel Cabinet for that warm towel experience after jumping out of the bath.
Tea Tree Oil Foot Soak will be a pleasant surprise when you wash your spouse's feet.
Ladies and Gentlemen Game is all about the art of spending your money to be elegant.
Lover's opoly is the game where you can buy properties from giving your spouse a pedicure to a full oil body massage.
Car Air Bed Mobile Mattress is just genius.
Belly Dance Set for an evening of roll playing and fun.
Liberator Esse helps you get into those positions that enhance your sexual intimacy.
I Love You Pillow Cases are fun and will remind both of you of your love for one another.
Beach Art will whisk you away to those moments on the beach enjoying time together.
Projector and Music Player adds the ocean onto your ceiling to enhance the ambiance of your bedroom or any room.
Lavender Wall Art bring a bit of relaxation to your walls.
Irresistably Attracted Couple Pillowcases because every bedroom needs a little super energy.
The Official NASCAR Trivia Book you love the sport, now thrill your friends with all of the little details.
Photo Wallpaper forget painting, just hang this up instead.
SMS Audio BioSport Wired Earbuds this lets you leave the heart rate monitor at home.
I Love You Framed Print because I really do love you that much.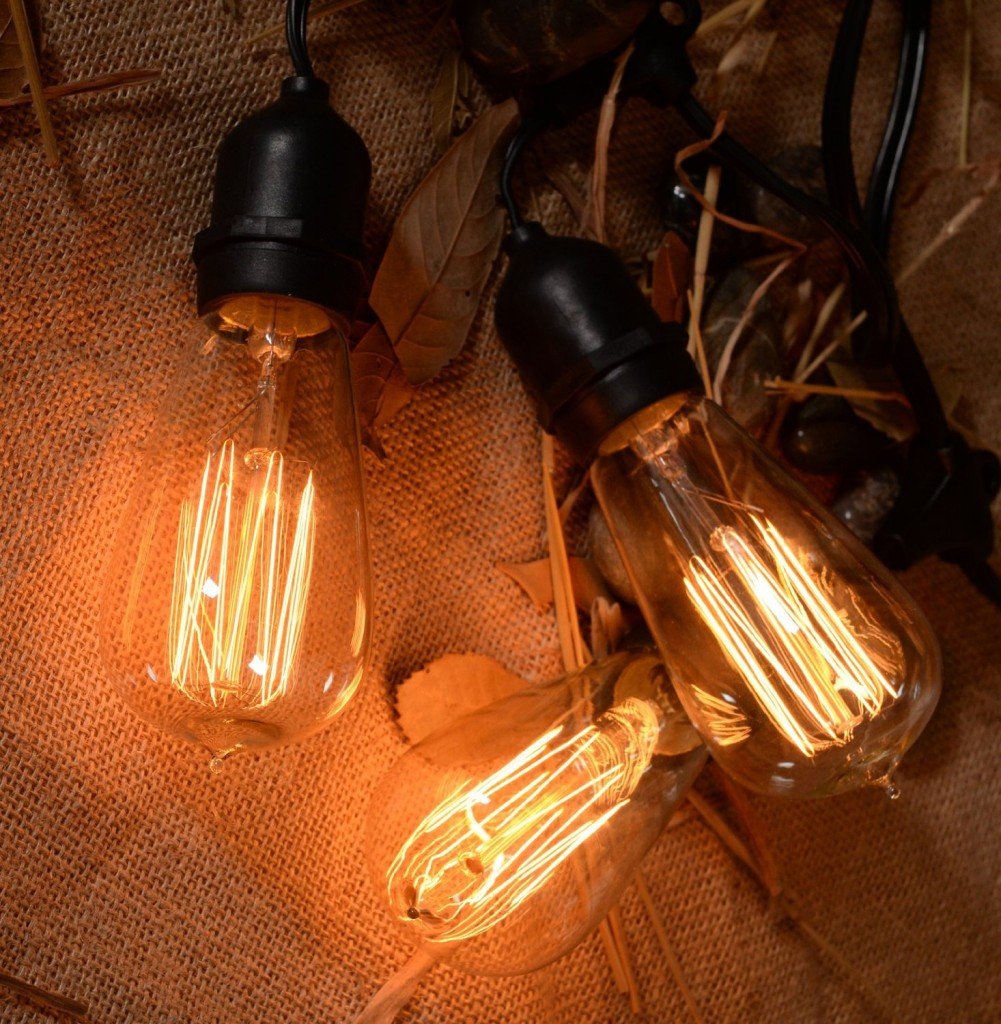 Vintage Nostalgic Edison Bulb String Lights how fun would these be in your backyard?
Naughty BathBombs shouldn't bath time be FUN time too?
Sports Tracker Heart Rate Monitor works with any phone, perfect!
TableTopics Couples perfect when you want to break the ice or have some fun around the table.
Godiva Crystal Lighting every room should have it's sparkle.
Foreplay Football just a little something for the football fan in your life.
Electric Protein Shaker Bottle who really wants to deal with the shaker bottle anyway?
Wonder Woman and Superman Aprons brings out you inner superhero.
Sexy Slave gotta love that smile!
Couples' Masquerade Masks because a little mystery can add to a LOT of fun.
Portable Fitness Dance Pole it's a great workout, anywhere.
Coochy Rash Free Shave Cream it's important to moisturize everywhere. 
Sensual Massage For Couples no need to go to the massage therapist. Do it at home. For each other.
Dual Shower Head no more sharing the one shower head or jockeying for position, you each have your own.
I Am Weird/I Love Weird Pillow Cases Truth.
Copenhagen Watch MeWall Clock go bold with color.
Bronze Lovers Statue this is how you make me feel.
Mr & Mrs Egyptian Cotton Terry Robes you know how good the robes at a hotel feel. Bring that luxury home.
My Heart is Yours to Catch Drinking Glasses You caught her heart. Now share your drink.
Family Tree Picture Frame They grow so fast. It's fun to see your family grow.
With God, All Things Are Possible Wooden Sign Because we all need a reminder now and then.
Red Plum Blooming A pop of red to bring a bit of drama to your room.
Exotic Massage Oil will make you next massage feel A-MAZ-ING!
Mr & Mrs Tall Square Shot Glasses No one said that you had to stick with the traditional champagne flutes.
Cherish Art Hand Painted Colorful Fruits A bit of whimsy for your family.
1 Corinthians 13 Love Never Fails you may have had this as part of your wedding vows. Why not have it on display to remember?
Always Kiss Me Goodnight Wall Decal for those moments when you don't feel like it, a little nudge to do so.
Bean Bag Memory Foam Lounger is perfect for cuddling up in your special place.
Amazon Echo is always ready, connected, and fast. Just ask.
King's Royal Chalice Embossed Bronze Goblets for the Renaissance lover in your world.
I Will Always Kiss You Goodnight Shower Curtain especially when I am clean.
Shakespeare Marriage of True Minds Puzzle it's a great way to spend time together and get in a bit of British Literature.
Couples Retreat Board Game You've seen the movie. Now, play your own version of the game.
LEGO Bride and Groom Set for the brick builder in your world.
ShelterLogic Party Tent because who hasn't had to deal with wind or rain at a party?
Backyard Greenhouse with Shelving your "Green Thumb" will thank you.
MANGROOMER Ultimate Pro Body Groomer and Trimmer there is nothing this can't trim.
Recipe For A Happy Marriage throw out the cookbooks and try this recipe instead.
7 Days of Sex Challenge You can do anything for 7 Days!
Wusthof Classic Knives Cutlery Set with Storage Block a good set of knives makes the chef very, very happy.
Breville Barista Express Espresso Machine no more coffee shop. It's time to treat yourselves at home.
Moroccan Gate LED Candles can be left on long after you've enjoyed each other. 🙂
Texting Gloves for Smartphone and Touchscreen so that you can be in touch no matter what the temperature is.
Naughty Weekend Kit pack this for your next weekend away.
Disclosure of Material Connection: Some of the links in the post above are "affiliate links." This means if you click on the link and purchase the item, we will receive an affiliate commission. Regardless, we only recommend products or services we use personally and believe will add value to our readers. We are disclosing this in accordance with the Federal Trade Commission's 16 CFR, Part 255: "Guides Concerning the Use of Endorsements and Testimonials in Advertising."