When you first met your spouse we're guessing that there was excitement and mystery between the two of you.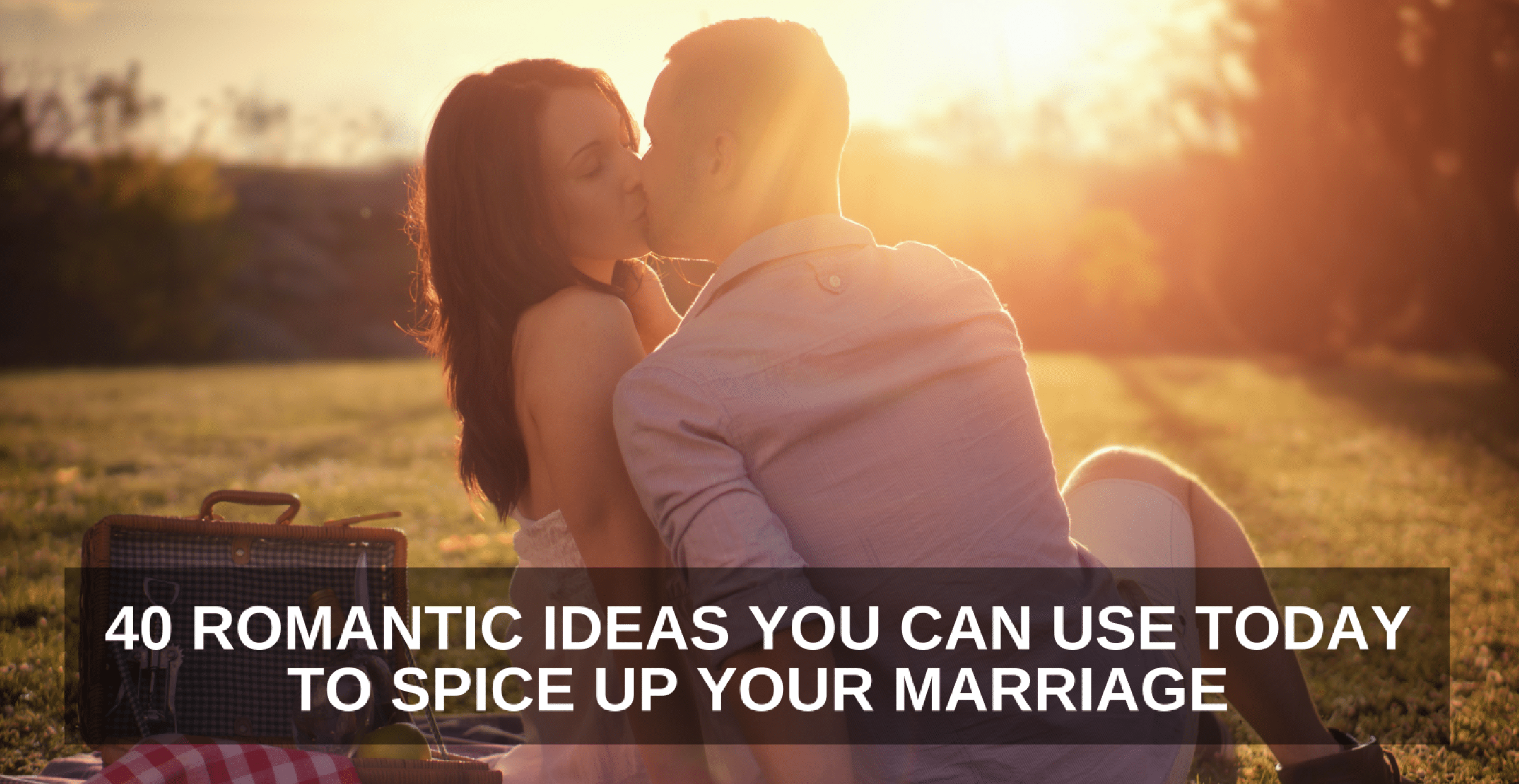 Back then your boyfriend, now husband, would bring you a sunflower with a special written note just for you.
Maybe your girlfriend, now wife, would greet you at the park with a picnic basket full of your favorite treats.
Time passed and the two of you continued to romance each other.
Then you got married.
You saw each other every day
You had kids.
Work became stressful.
Those memories of being romanced and romancing your spouse faded away.
It is time to get the romance back in your marriage.
Here's the thing and please do not take this the wrong way, the feelings of excitement are going to be different now than when you first met your spouse.
Before we get to the 40 Romantic Ideas, let's look at a few points on how to use the list:
Date Night/Day. Make it a point to get in at least one date in each month. If you can get in more than do so. Some of these will get you out of the house while others may be at home after the kids go to bed.
Communicate. Your relationship has grown over the years. What you liked when you both first met may be different today. Make sure you ask your spouse how they would like to be romanced.
Inspiration. This list has some obvious romantic ideas. It is our goal to give you inspiration so that you can take it from there. Add your own flare to personalize any of them.
Cost. Romancing your spouse can cost anywhere from nothing to expensive. It's not how much you spend to romance your spouse, but instead how often you romance each other.
40 Romantic Ideas You Can Use Today to Spice Up Your Marriage
Walk along the beach/creek/lake
Watch the sunset
Pack a picnic lunch
Full-body massage
Declare your love publicly
Dance under candlelights
Feed each other strawberries and chocolate
Stargaze during a new moon
Watch a full moon rise
Take a shower outside
Play a sexy board game (clothing optional)
Dinner in after the kids are in bed
Say "I Love You" on the bathroom mirror
Cuddle naked under the covers
Weekend getaway
Call a local radio station and request your favorite love song
Make custom certificates with a treat you'll provide
Trim yourself up (wax, shave, design)
Make out in the movie theatre
Don't talk about the kids
Sit at a cafe sharing each others drinks
Read a fiction book out loud
Breakfast in bed
Create a music playlist
Kiss in the rain
Enjoy the view from the top of a ferris wheel
Write a poem together and frame it
Have professional photos taken of the two of you (no kids)
Look at your wedding album & remember that special day
Stroll through your favorite art gallery
Lay back, hold hands and cloud watch
Dress up just because & go commando
Play in the fall leaves
Go on a hot air ballon ride
It's now time for you to go and romance your spouse. Have fun and most of all enjoy the time you two get to spend together.