"Spend your tax return. Because, really…you earned it." —Dayana Yochim
No matter your financial situation, preparing taxes can be a trying time for those of us who are MFJ (married filing jointly). Maybe you will owe money. Maybe there's tension between who is preparing the taxes and how it's being done. Or maybe it's just the 2600 pages of tax code that causes frustration.
Regardless, there's always emotions tied to money.  
60% of respondents to our Instagram poll said you'd prefer to save it than spend it. Here's a snapshot of the top things people in the ONE family would do with a tax refund.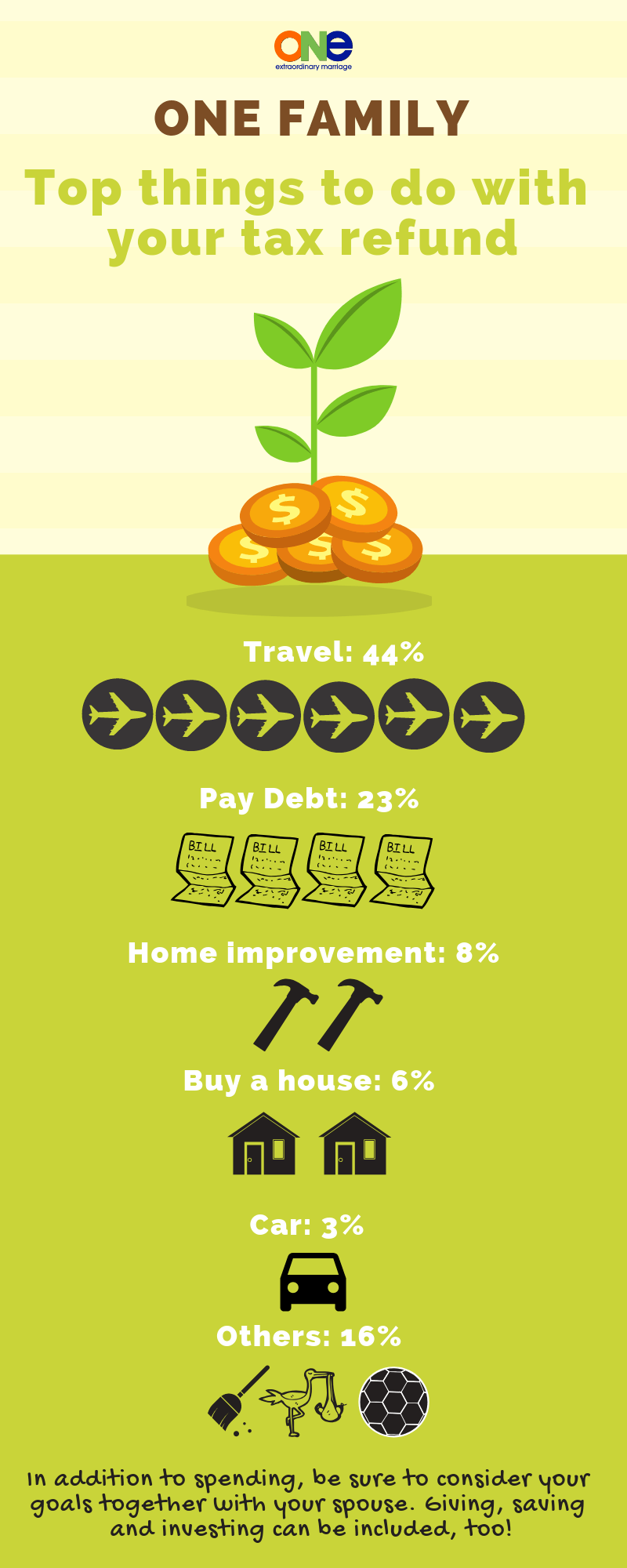 Let's talk about your short term and long-term goals… together! Basic skill across all areas of marriage, but let's apply it to your tax return, it's good practice for less tactical topics. As you talk with your spouse, think about what kind of a legacy you are leaving, and how any tax refund you get can support your legacy.
Don't bury your head in the sand because "money isn't your thing". That's just as silly as married people who can't talk with their spouse about sex. It's a reality and you and your spouse need to have open communication where you can grow together.
EPISODE SPONSOR | Hers
Hers believes that women should have the opportunity to desire sex just as much as their counterpart.
Fought for by a woman, for women. Hers is helping you reclaim the sex drives that allows you to feel bold and confident.
Get started with Hers today for only $29.
Other Resources:
The Storehouse Principle: A Revolutionary God Idea for Creating Extraordinary Financial Stability
Strategic Coaching Session with Alisa
Support ONE Extraordinary Marriage by shopping at Amazon.com.
Leave a review on iTunes | Submit a question | Call (858)876-5663