"The most terrible poverty is loneliness and the feeling of being unloved." —Mother Theresa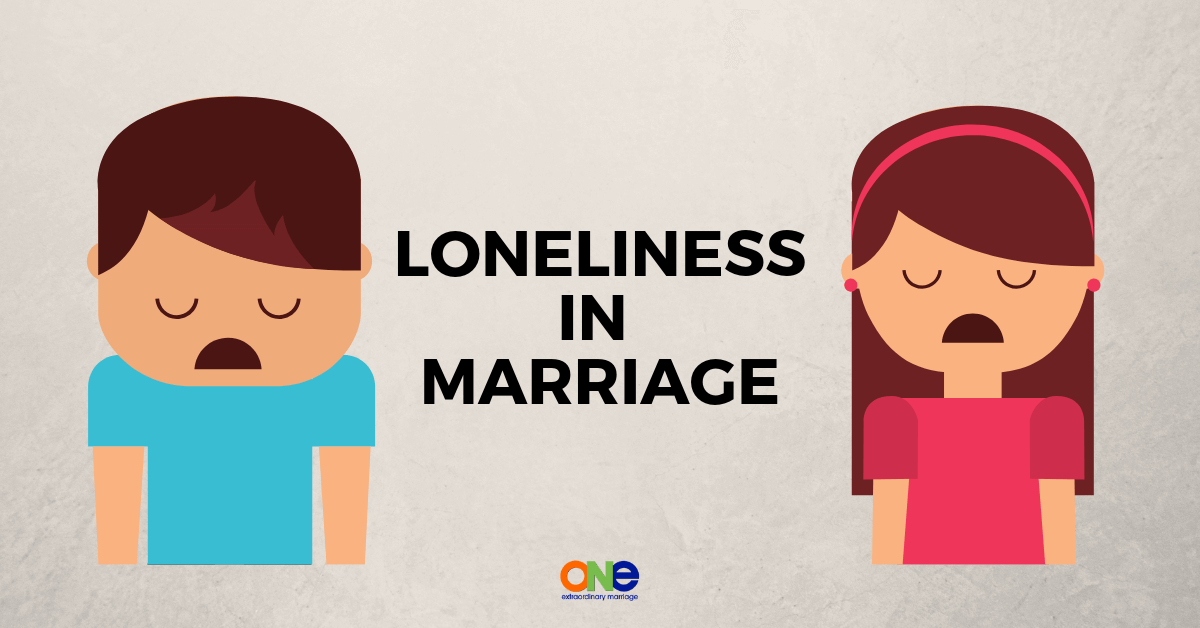 Loneliness is sometimes a topic that is hard to bring up because it has more causes than solutions. In marriage it is a real thing, and it is more common than people think. 
Loneliness is more than a feeling that lies on the surface of your life. It's a profoundly distressing experience. Connected to both the quality and quantity of the relationships around you, it can also be confusing. You may wonder how you can be married to someone that you love and care about but still feel disconnected at the same time. 
This is where perception often comes into play and creates a further challenge. Each person has a different need when it comes to communication and connection; couples can find themselves in a place where their dynamic is not balanced.
One spouse may feel fully fulfilled while the other spouse thinks that the two of you don't talk enough and don't have enough intimacy. You might not even have a clue that your spouse may be feeling that they are not getting enough from your relationship. 
Loneliness can manifest in many different ways as you navigate the seasons of marriage. It also is not created through a one-time event in most cases. Once loneliness begins to affect your life, it can further manifest itself into actions and choices that create more distance, such as: 
Growing dependence on alcohol or pornography. 

Purposely taking on hobbies that pull you further away. 

Less time being intimate or distancing yourself from intimacy.
Loneliness in marriage doesn't merely impact your relational connection; it also affects your health. From increasing stress levels to possibly pushing you into a depressive state, the impact of loneliness reaches far beyond not talking to each other. It impacts all areas of your life. 
If you are feeling disconnected and alone in your marriage, then it's time to take action. Since a series of events often cause loneliness, it will take a series of events to rebuild your connection. 
One of the biggest challenges when solving the problem of loneliness is identifying where and how it started. Sometimes you need to ask hard questions that make you dig into the truth behind what's going on inside of you or your spouse that keeps you not engaged with each other. It's going to happen in micro-steps- not leaps and bounds.
However, you CAN get to the core of why it's happening and begin to make your way back to each other.
EPISODE SPONSOR | 

FIGS
FIGS is an amazing company that is making scrubs stylish and functional for the people who deserve it the most, those in the medical profession. No more ugly and uncomfortable scrubs, now you can wear scrubs that are fashionable and innovative to holdall your life-saving tools.
Strategic Coaching Session with Alisa
Support ONE Extraordinary Marriage by shopping at Amazon.com.
Leave a review on iTunes | Submit a question | Call (858)876-5663