"Sometimes the most important conversations are the most difficult to engage in." —Jeanne Phillips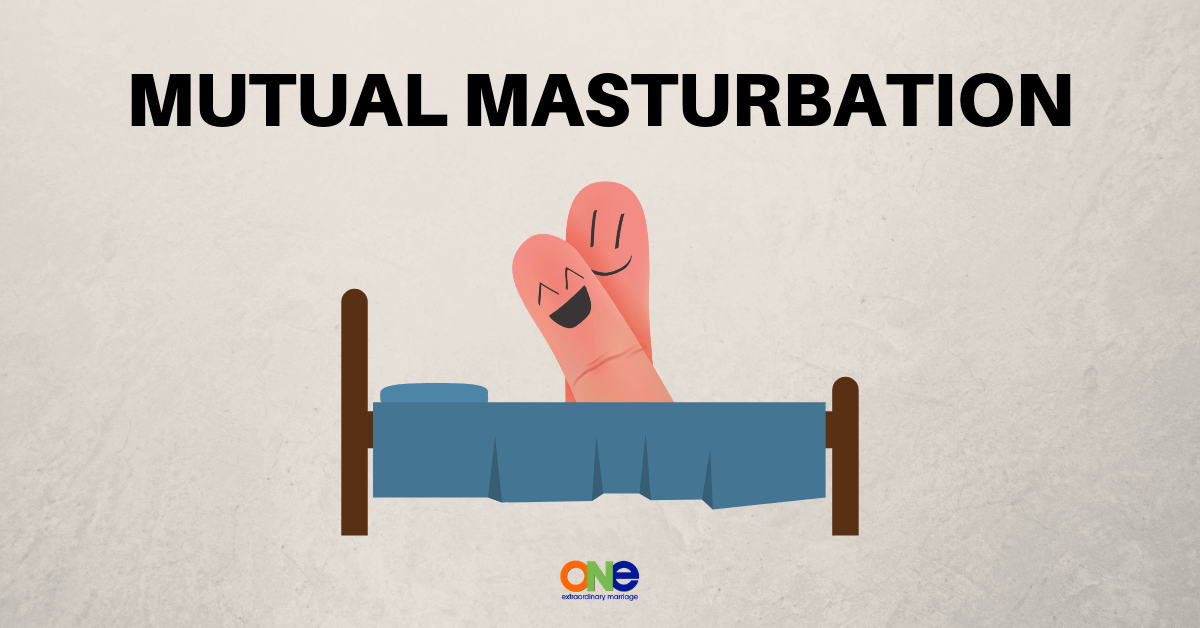 Masturbation can be a difficult topic in marriage and the idea of mutual masturbation even more challenging. The thought of this word alone can make you feel uncomfortable. 
This word has a lot of power to influence people's thoughts and attitudes. For many masturbation is equated with sin or pornography. Others feel there's no place for it in a marriage. And others don't know what to think based on all of the viewpoints they received over the years.
You may each see this as an individual act or something that you would never even think of doing with someone else. What would it look like for the two of you to have a conversation around this topic? To explore your thoughts and feelings?
What are your associations with the word masturbation?

What are the messages that you have received about masturbation?

Could mutual masturbation be part of your sexual intimacy?
Masturbation is generally defined as stimulating one's own genitals. And yet there is another definition which is stimulating someone else's genitals to give sexual pleasure. When it comes to marriage, that someone else is your spouse and yes, this sexual touch can be called mutual masturbation. 
Our bodies are designed with erogenous zones that are to be touched and are built to provide pleasure. Mutual masturbation is an opportunity for you to explore the touches that you like to both give and receive. There's nothing wrong with the two of you coming together and expressing how you like to be touched, even showing your spouse what works for you.
This takes your sexual intimacy from a place of being transactional to one where you truly are connecting on many different levels.
Quick side note: If your spouse expresses that they want to be touched in a certain way, then embrace that. Give it a try. Don't dismiss what they are telling you works for them. If the goal is to provide pleasure, then you need to be honest about what feels good with each other. 
Discussing mutual masturbation and its role in your marriage isn't a "one and done" conversation but rather conversations that will allow you to connect at a deeper level both physically and emotionally. 
Once you decide to look at what this looks like in your marriage, you'll realize that you create such depth to your marriage because you're truly involved in each other's pleasure.
EPISODE SPONSOR | Openfit
Openfit is the place to go to get results and have fun doing it – an all-new digital streaming platform that integrates fitness, nutrition, and wellness together in one place.
We offer world-class fitness programs with workouts designed to reach any goal, perfectly paired nutrition plans, safe and effective supplements, and customized wellness advice.
Get a 30-day FREE trail membership to Openfit. Text ONE to 303030 now!
Other Resources:
Strategic Coaching Session with Alisa
Support ONE Extraordinary Marriage by shopping at Amazon.com.
Leave a review on iTunes | Submit a question | Call (858)876-5663