"When you're in a marriage you should cuddle and kiss. Often. And a lot." —Anonymous
Cuddling in bed is essential for so many of you. Having that opportunity to cuddle for even just a few minutes before you go to sleep can be beneficial for you both. 
But what happens when you're feeling a little off and maybe not cuddling as much? What do you do when you become aware that things aren't like they used to be?
First, there are a lot of things that keep you and us from cuddling at night, things like:
Being in an argument

Not sleeping well (your partner is asleep, but you can't go to sleep)

Going to sleep at different times

Snoring

Aches and pains

It's uncomfortable

And the #1 reason (It's too hot/I get sweaty/My spouse is sweaty)
If you are nodding your head reading the list above, then know that you are not alone. We've been there ourselves and we know that many in the ONE family have as well.
Every couple has periods of times when their sleep and cuddle patterns are off. Just because things are "off" doesn't mean that this has to be a permanent change in your marriage.
Things do shift within a marriage, but when you sense that it's going on, that's when you need to take action and make a plan.
It's important to remember that touch is critical for both husband and wife.
When you touch, you release hormones that reduce stress. You also feel closer and more connected as a couple. Cuddle naked and you'll increase both of those things quickly.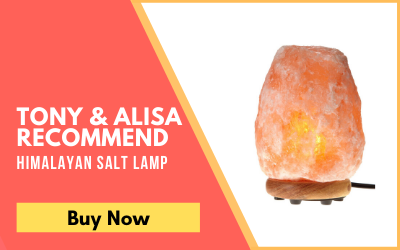 Click HERE to Shop Now
Who doesn't want less stress and more connection?
Cuddling makes you feel loved. It often creates a feeling of calming and safety that gives us what we need to fall asleep and YES…it can lead to sex. 
If you desire more cuddle time before going to sleep, it's time to look at the factors holding you back.
Don't let a solvable problem prevent you from connecting and missing out on this opportunity for you to come together. You have the ability to directly impact each other's happiness and health. 
Cuddling and great sleep lead to happier couples, that are less stressed and more connected. Whether you cuddle for a few minutes or you cuddle all night long, find ways to have the cuddling be part of your marriage. No one should miss out on the benefits of cuddling at some point during the night.
Bolster Sleep Company is a company dedicated to helping you sleep well so you can live life more fully. When you're rested, you can invest in what you are passionate about, whether that is family, community, or something else.
Made and manufactured in the USA with eco-friendly materials. Try your Bolster mattress for 100 nights, risk-free!  
Order Your Bolster Mattress Today and Get 10% Off Your Entire Order
Other Resources:
Strategic Coaching Session with Alisa
Support ONE Extraordinary Marriage by shopping at Amazon.com.
Leave a review on iTunes | Submit a question | Call (858)876-5663