"The best way to predict the future is to create it." —Peter Drucker
A new year (and new decade) is upon us. It is during this time that we are filled with a lot of expectations. Expectations about life, love and what our future looks like. 
When it comes to your marriage, you may have some very specific expectations:
Have more sex.

Have better conversations.

Fight less.

To be more confident in (and out of the bedroom).

Spend more time together.

Make the marriage about the two of you.
So many wants, so many expectations. It's also so much potential frustration. 
Expectations (wants) by nature are a bit elusive. You may have thought about them in your head and yet getting them into a conversation can be a challenge.
The thing is, you've got to get those expectations out into conversation with your spouse. If you don't frustration will build, resentment will fester and anger will grow.
Expectations can become reality when you take action.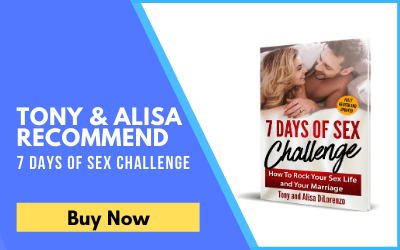 Click HERE to Buy 7 Days of Sex Challenge Now
Sadly, fairytales and movies may have led you to believe that if you wish upon a star, find a fairy godmother, or simply do all the right things, your expectations, your wants will come true. 
That's not the way it works in the real world.
Action gets results. Waiting? Not so much. You need to find out what's keeping you stuck.
Maybe you don't share your expectations with your spouse. If you don't tell them what your expectations are, they can't help you make those a reality. 
Other times you don't share your expectations until after they haven't been met. It's pretty difficult for someone else to deliver when they only find out about it after you are upset. 
Maybe you've tried over and over again and seem to be running into the same walls. It's okay to ask for help if your own efforts haven't been able to resolve it.
Now is the perfect time to get coaching for your marriage.  
Take a deep breath and then exhale knowing you've got a strategy to make those expectations a reality.
Join Tony and Alisa for a marriage conference unlike any other! True to the ONE Extraordinary Marriage approach, we cut straight to the heart of hurdles in your marriage.
The ONE Conference unites you with your spouse, connects you with others in the ONE Family, and enhances intimacies in your marriage.
Register today before it sells out.
Other Resources:
Strategic Coaching Session with Alisa
Support ONE Extraordinary Marriage by shopping at Amazon.com.
Leave a review on iTunes | Submit a question | Call (858)876-5663