"Spontaneity is an infinite number of rehearsed possibilities." —Peter Drucker
Some say scheduling sex takes all of the spontaneity and creativity out of it. The idea of putting sexual intimacy on their calendar just like we schedule play dates and medical appointments is just plain crazy. 
You may be telling yourself that scheduling sex ruins that "what's going to happen next?" moment needed to make sex great.
But let's point out that spontaneous is defined as: performed or occurring as a result of a sudden inner impulse or inclination and without premeditation or external stimulus.
Did you catch that last part?  
Spontaneous is "without premeditation or external stimulus".
Hello! That means it's virtually impossible to have spontaneous sex.
Why? Because for one partner there is some thought that they want to have sex OR they see their spouse (external stimulus) and think oh, I want to have sex with them. So there's really not anything spontaneous going on. 
Somebody or something is the instigator. 
So, without realizing it, you've never really ever had the "spontaneous sex" that you think you need to be having. 
It's rather ironic that most people embrace being scheduled in various areas of life but when it comes to sex everyone is waiting for this "spontaneous" super creative thing to happen. 
Guess what? 
Those moments are not happening like you think they are. They take planning. When you plan something you almost always have an idea of when it's going to happen down to the time (or at least a window of opportunity).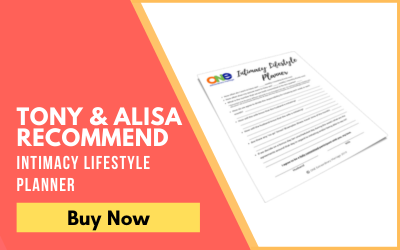 Click HERE to Buy the Intimacy Lifestyle Planner Now
One of the beautiful things that happens when you get intentional about any area of your life, is that what you'll begin to see how much you can grow and develop.
It's no longer left to chance or "someday soon". It actually happens because you make it happen.
Sex is not a chore. It's an amazing experience! It should be enjoyed and you should know when you'll be getting some next.
Imagine what would happen if you started being intentional about sexual intimacy and stopped making it just something you do (or maybe it's something you don't do and that's the issue).
Does this mean that you don't ever get to, on some random day, have sex? Of course not! What it does mean you have an opportunity to plan, prepare and get creative for the days you know you'll have sex. 
Better sex will happen for you because it's not a guessing game anymore. What have you got to lose by letting your spouse know that you are willing to have sex with them regularly? 
In fact, you may start to realize that planning sex is incredibly exciting. Building anticipation creates excitement and we can all use that in our lives.  
Scheduling sex looks different for every couple and you'll need to find what works for you. Once you know when you'll be having sex, you'll also start to realize that all the anxiety and pressure about instigating sex fades. That will lead to a more intimate connection between both of you.
Join Tony and Alisa for a marriage conference unlike any other! True to the ONE Extraordinary Marriage approach, we cut straight to the heart of hurdles in your marriage.
The ONE Conference unites you with your spouse, connects you with others in the ONE Family, and enhances intimacies in your marriage.
Register today before it sells out.
Other Resources:
422: What Is The Intimacy Lifestyle
Strategic Coaching Session with Alisa
Support ONE Extraordinary Marriage by shopping at Amazon.com.
Leave a review on iTunes | Submit a question | Call (858)876-5663