"To be creative you must create a space for yourself where you can be undisturbed… separate from everyday concerns." —John Cleese
Your bedroom should be your space. It should be a place for you to retreat to as a sanctuary from the stresses of the world. It's also the space for you and your spouse to have those romantic moments together. 😉
Your bedroom is important.
Right now, a lot of time is being spent at home. By default, you are also spending more time in your bedroom.
Ideally, your bedroom is the place where the two of you sleep, unwind, cuddle, connect emotionally, and have sex. And yet, is it set up so you can experience this?
Stand in your bedroom doorway and look around. What's the first thing you want to take out of your room? 
Clutter? 

Kids toys? 

Exercise equipment?

Laundry?
Your bedroom shouldn't be a family space. All that clutter easily becomes clutter in the mind too.
If you are having trouble getting out of your own head to have sex, take a look at the room you are in. The source of distraction might literally be too much stuff around the two of you.
Determine what items, in your bedroom right now, are keeping you from achieving a space that meets the mood you want to create. To the best of your ability, remove the things you can. This might mean rearranging other spaces in your home.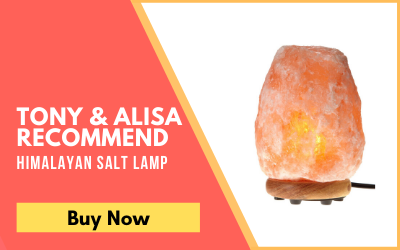 Click HERE to Buy Your Himalayan Salt Lamp Now
Then ask yourself what do you want to add to make your bedroom a sanctuary? What would bring that bedroom vision to reality? This is the fun part. It doesn't have to be bank account breaking. It could just be simple things and quick fixes. 
Don't go another day ignoring the state of this space. When your bedroom is a sanctuary where you both want to be, you'll be surprised at what can happen in there.
Every marriage is unique and amazing! We're here to see you experience the extraordinary. That's why we have the Position of the Month Club! It is the #1 Community for Couples who want Better Sex in and out of the bedroom.
The Position of the Month Club is a community of folks who uplift and encourage each other, who are willing to be vulnerable and take off the masks about all areas of their marriage in order to strengthen their connection and their relationship.
Other Resources:
Stripped Down: 13 Keys to Unlocking Intimacy in Your Marriage
Strategic Coaching Session with Alisa
Support ONE Extraordinary Marriage by shopping at Amazon.com.
Leave a review on iTunes | Submit a question | Call (858)876-5663