81 UNCONVENTIONAL, BUT AMAZING ANNIVERSARY GIFT IDEAS TO CELEBRATE YEAR BY YEAR
Creative anniversary gift ideas from your 1st to 50th wedding anniversary.
There are a lot of anniversary gift lists out there. Many will hit the major milestones with a traditional gift you can give. But we here at ONE Extraordinary Marriage like to think outside the box.
81 Unconventional, But Amazing Anniversary Gift Ideas takes the traditional theme and puts a spin on it for some modern ideas and inspiration.
As a couple celebrating any anniversary is an important time to remember where you have been and where you are going.
Bookmark this guide to have a great resource to return to for unconventional anniversary gift ideas for your marriage and your friends.
Theme: Paper

Why I Love You: A Journal of Us is designed to be filled out by one partner and given to the other, or to be explored as a couple.
JustPaperRoses Toilet Paper can be switched out the night before to surprise your spouse the morning of your anniversary.
TableTopics Couples perfect when you want to break the ice or have some fun around the table.

Theme: Cotton
From My Heart To Yours Couple Pillow Cases will show your loved one your sweet and endearing side.
The Game of Love will turn your bed into a fun game where you "Score" at the end.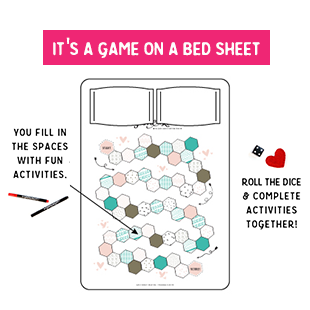 Egyptian Cotton Mr. & Mrs. Waffle Robes are the softest robes to put on each other after a nice shower together.

Theme: Leather
Antique Handmade Leather Journal is perfect for the writer who wants their journal to last a long time.
SlideBelts (multiple colors available) is a leather belt that lets you freely adjust your belt size without the limitation of holes in the leather.
Michael Kors Satchel Tote is a gorgeous convertible genuine saffiano treated leather handbag.

Theme: Fruit/Flowers
Vertical Flower Gardens brighten up any room in your home or office.
Gourmet Dipped Fancy Strawberries are incredible, mouthwatering creations! Each succulent strawberry is dipped and covered with nuts, chocolate chips or additional drizzle.
Peruvian Lilies with Vase are shipped in bud form to your spouse for optimal vase life for lasting enjoyment.

Theme: Wood
Sex Stack is the best way to experience a night of raw passionate love-making you so richly deserve.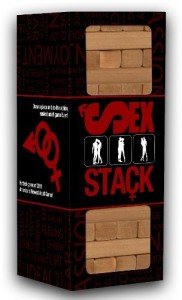 Romantic Heart Candle Holders are perfect to set the mood lighting in your room for a night of fun.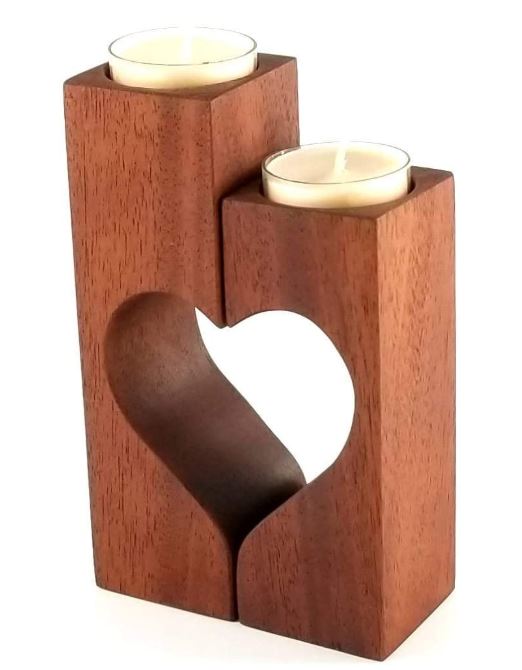 Love You Longer Sign is a declaration to your love one that they mean the world to you.

Theme: Candy
Chocolove Premium Chocolate Bars have a strong, bittersweet Belgian dark chocolate flavor crafted primarily from African cocoa beans. Includes a love poem inside.
Gourmet Beer Brittle is made with Spanish peanuts, Amber Ale and a hint of Salt, leaving you a nutty, buttery and hopsy background to cherish.
Kisses Milk Chocolate is the perfect candy for sharing and savoring.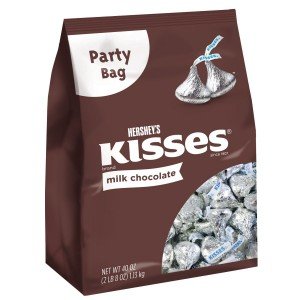 Theme: Wool
Dale of Norway Anniversary Hat will keep your spouse's head warm during those long winter walks together.
SmartWool Margarita Socks will keep your brides toes warm all day long even if she wears them to bed (Alisa does this during the winter months).
Merino Wool Boxer Brief will take you from the office to the climbing wall, these drawers are built to handle anything you can throw at them.

Theme: Pottery
Winnie the Pooh always knew what to say. This handmade wall sign is just the thing to remind your spouse what an adventure it has been.
Best. Wife. Ever. Let her know each morning that she is the best wife for you.

Theme: Willow/Wicker
Willow Tree Promise is of a husband and wife holding each other close as they remember the commitment made on their wedding day.
Wicker and Eucalyptus Rocking Chair is a great way to sit back and relax together on a warm summer evening.

Theme: Tin/Aluminum
3,652 Days, Happy 10th Key Chain is a fantastic reminder for both of you as you celebrate 10 years of marriage.
Wine Tool Set is everything you will need for that wine loving spouse of yours.
Professional Aluminum Cream Whipper isn't for your ice cream. It's for you to squirt and then remove from your spouse.

Theme: Steel
Jumbie Jam Steel Drum is an authentic steel drum that is fun to play easy to learn. Your spouse doesn't even have to know how to read music to get started.
Plyometric Box Set can be used for your fitness spouse and then at night they can be used for new positions in the bedroom. 🙂

Theme: Silk
Paradise Low Rise Sexy Thong is perfect to see on your wife and take them off for a fun time in bed.
The Executive Lounge Boxer will keep your man feeling fantastic as he cuddles up next to you for a hot night together.

Theme: Lace
IronLace has been field tested in the most abusive environments on earth and will preform for life. These laces not only last – they lace up tight and never stretch.
Victoria's Secret Vanilla Lace Refreshing Body Mist is an invigorating and calming all at once, with moisturizing aloe and soothing chamomile to leave skin supersoft.
Sleeveless Lace Women Nightgown for the elegant look and feel plus sleep better with this high quality, super comfortable nightgown.

Theme: Animals
Handmade Wooden "Love You" Card is made of beautiful sustainable red alder wood.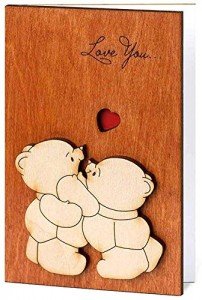 wiss Army Animal Print Multi Tool contains several stainless Swiss Army tools, including a small cutting blade, a nail file with a screwdriver, a pair of mini scissors, a plastic toothpick, metal tweezers, and a key ring for transport.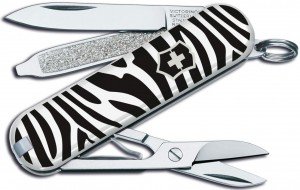 Theme: Crystal
Swarovski Elements Crystal Necklace is one way for your wife to pursue the love she has for you in her heart.
His and Her Wine Glasses are perfect for when you love wine and so does your spouse.

Theme: Tea/Coffee
Get Passionate is crafted from organic rooibos, this blend includes exotic muira puama bark and ashwagandha root, both said to help invigorate a lagging libido.
ManaTea Infuser brews the perfect cup as Mr. & Mrs. ManaTea "hang out" on the rim of your mug while your tea steeps.
Trader Joe's Espresso Beans covered in delicious dark chocolate.
SterlingPro French Coffee Press will make a great cup of coffee for you and your spouse to enjoy together.

Theme: Wine
Three Nights Anniversary Wine Box you will toast to a quiet night together, a night of celebration, and an anniversary gift you'll remember for years to come.
ZinZig Wine Tasting and Trivia Game will be fun for you and your spouse as you strike up some conversations while making your way through trivia and wine.

Theme: Appliances
Presto Electric Griddle will make perfect pancakes, egg sandwiches and much more for you to enjoy together.
KitchenAid Stand Mixer has a unique mixing action that spins the beater clockwise as the shaft spins counter clockwise; moving the beater to 67 different points around the bowl.
OptiGrill Stainless Steel Indoor Grill for those times that your husband want's to grill and yet the outdoors are a bit to cold.

Theme: Jade
Jade Circle Pendant Necklace will hang beautifully on your wife as she radiates her love for you.
Unique & Custom Jade Guitar Picks have been hand made from reconstituted stone that is an incredibly hard-wearing material giving clear clean tones.

Theme: China
Shamrock Ring Holder will be the place for all of her rings. The shamrocks are hand painted for a truly one of a kind ring holder.
Spode Bone China Set features a sleek modern black floral motif that adorns each Arena rimmed shape piece.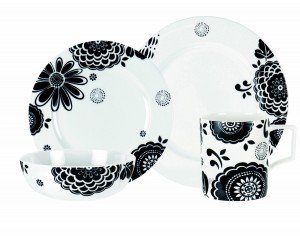 Theme: Fire
Electric Wall Mounted Fireplace will warm up any room giving you the ambiance and heat to enjoy one another.
Kilauea Fire Hot Sauce is named after one of the most active volcanoes in the world, Kilauea, and has an extra hot volcanic kick.

Theme: Water
Natural Slate Tabletop Water Fountain is a soothing way to relax and enjoy your time together in any room of the house.
Naughty BathBombs are the perfect anniversary gift to add to your bath time fun.

Theme: Air
GermGuardian Air Cleaning System has multiple levels of cleaning to capture allergens, kill airborne viruses and bacteria, and destroy mold and odors.
Dust-Off Compressed Air for those tough to clean spots in and around your house.

Theme: Stone
Whiskey Stones are simply rocks that retain heat or cold for long periods of time.
HemingWeigh Himalayan All Natural Crystal Salt Stone can be used as a wonderful Serving Dish for moist foods such as Sushi or Cheese while imparting a mild salt and mineral flavor unique to Himalayan salt.

Theme: Silver
Colloidal Silver Soap is hand-made from the finest ingredients available to freshen your body and face before some fun under the sheets.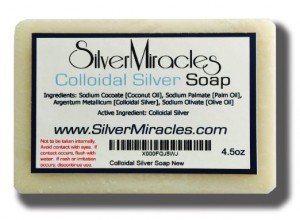 Sterling Silver Diamond Heart Pendant showcases three rounded diamonds, surrounded by the unique heart-shape that emphasizes the stone's size.

Theme: Art
Beach Art will whisk you away to those moments on the beach enjoying time together.
Beach Art will whisk you away to those moments on the beach enjoying time together.
Photo Wallpaper forget painting, just hang this up instead.

Theme: Music
Amazon Echo is always ready, connected, and fast. Just ask.
Vinyl Beatles Record Clock will hang nicely in your listening studio as you rock out to your favorite tunes.

Theme: Linens
Luxury Hotel & Spa Bath Towels are perfect way to wipe down your spouse after a nice shower together.
Mr. Right & Mrs. Always Right Linen Pillow Covers says I love you to your spouse for the many years together.

Theme: Tools
Apollo Precision Tool Kit has a charming pink color scheme and a rugged carrying case, this tidy, multipurpose kit is ideal for a wide variety of general household projects.
Sexy Slave gotta love that smile!
Collapsible Compact Chopsticks for those date nights to your favorite sushi place.

Theme: Pearl
The Pearl Source Freshwater Pearl Necklace  is compiled of beautiful hand picked pearls with an "excellent" grade luster and are AAA in quality.

Theme: Coral
BVLGARI Omnia Coral is a radiant floral-fruity Eau de Toilette of tropical hibiscus and juicy pomegranate, reminiscent of summer, the sun, resplendent nature and far-off oceans.
The Reef Set includes Reef Fish Identification: Florida, Caribbean & Bahamas; Reef Creature Identification: Florida, Caribbean & Bahamas and Reef Coral Identification: Florida, Caribbean & Bahamas packaged in a beautifully printed shelf case.

Theme: Ruby
Princess-Cut Diamond and Red Ruby Wedding Band will have your wife revel in the beauty and unique display of this dazzling diamond and ruby wedding band.
"40 Years Together" Red Ballpoint Pens are a fabulous and unusual gift for that special couple.

Theme: Sapphire
Wine Glasses and Photo Frame Gift Set is Delicately hand painted in the UK by Dreamair in relief with infills of color and gift boxed.

Theme: Gold
Long Stem Gold Dipped Real Rose is a real rose dipped in gold to preserve the roses for a lifetime.
Precious Moments Through The Years Figurine is in recognition of a joyous golden anniversary where there is no place a couple would rather be than side by side on the loveseat.
Watch the video below to rekindle the spark and restore the connection in your marriage today!
In the 6 Pillars of Intimacy®, you will discover secrets that have transformed countless marriages. Its ideas are simple, practical, and powerful. You'll be inspired to look at your marriage through a new lens and be encouraged by its commonsense approach.
Alisa and Tony DiLorenzo's proven approach to building intimacy in marriage will help you experience deeper and richer levels of intimacy with your spouse – starting today. Click HERE to get your copy today!

Disclosure of Material Connection: Some of the links in the post above are "affiliate links." This means if you click on the link and purchase the item, we will receive an affiliate commission. Regardless, we only recommend products or services we use personally and believe will add value to our readers. We are disclosing this in accordance with the Federal Trade Commission's 16 CFR, Part 255: "Guides Concerning the Use of Endorsements and Testimonials in Advertising."
Medical Disclaimer: The content of this article & website is provided for general informational purposes only and is not intended as, nor should it be considered a substitute for, professional medical advice. Do not use the information on this website for diagnosing or treating any medical or health condition. If you have or suspect you have a medical problem, promptly contact your professional healthcare provider.