September
Want to relax in the outdoors, but don't have two trees to use? No worries! This hammock has a stand so you can set this up in the backyard, the park, the beach, or anywhere you desire. Built to share with your spouse!
This speaker is the perfect size to take with you. Whether it's to the backyard for a night under the stars, camping with your spouse, or to the park for a picnic lunch, this speaker will play all the romantic tunes.
How about a little friendly competition between spouses? This badminton set contains everything you need for an evening of fun. It's easy to set up and easy to transport.
It's your own movie theater at home! This inflatable screen is good for indoor and outdoor use; and you two will enjoy snuggling up to a great movie any time you're in the mood. Believe it or not, this is also easy to set up and easy to transport to wherever you want to watch your movies on the Big Screen!
August
Turn any flat surface into a chalkboard that wipes clean easily. This is perfect for coordinating those busy school schedules & extra-curricular activities.
At the end of a busy day, use this diffuser to help your kids - and you - relax and unwind before sleep. It has several light options, with timers, so it makes a great nightlight for the kids as well.
This Ninja blender allows you to create smoothies, frozen drinks, and ice cream at the touch of a button; great for those mornings when you need a quick, nutritious smoothie for breakfast as you run out the door.
100% plastic-free, non-breakable, and BPA-free! It's made from high-quality, food-safe stainless steel, and is dishwasher-safe. It's easy to use and holds up to four cups of food.
July
Be loud and proud! Decorate your bedroom, office, living room, or any other area in bold, bright, and beautiful red, white, and blue.
The magnetic gameplay of Klask is unique, fun, and like no other game out there! You'll need fast hands and quick thinking if you want to win this game.
A perfect mixture of color: plush red, white, and blue petals are flanked by a crisp mix of delicate foliage. The blossoms and leaves are joined together atop rustic intertwined twigs.
Be reminded of the love you have for one another with this framed, rustic wood, farmhouse, wall sign.
June
Wherever you go, be sure to have this ultra-compact outdoor blanket at your side. You will find many uses for it! Bring it along to sports events and concerts. Use it as a playmat for your little ones in the yard or park. Your adventures are awaiting!
Get outside on a long summer night for some recreational intimacy. Play your favorite dice games like yardzee or yard farkle for a little outdoor competition.
Grab the Go-Anywhere portable gas grill as it is sized to go wherever you go. It is the perfect take-along gas grill for beach-goers, campers, tailgaters, and road-trippers with a penchant for grilling in the great outdoors.
Looking for a way to remember that special moment in your life -- the day you got married? Relive that special day over and over again with your personal star map!
May
The all-time favorite word game can now be taken on your next date, to the park, on a plane, on a train, in a camper, in a car, or anywhere you choose.
Tony's favorite beard product that softens hair, hydrates skin to stop beard itch, and promotes healthy growth. Pick from multiple scents.
Real roses that last a year or more. These are hand arranged by floral artists to bring a smile to the one you love. Give a gift that will last long after it's been given. 
What a wonderful thing to do together as you discover how to grow your own organic herbs & plants. Play in the dirt; plant something and watch it flourish.
April
A fantastic game for year-round fun wherever you are! Be a clever collector. In Family Scavenger Hunt, everyone plays on the same level even if it's adults versus kids.
This month you can celebrate Peanut Butter and Jelly Day with a fun pair of socks. Make your toes happy and put a smile on your spouse's face.
Going on a picnic is relaxing, especially with someone important. Wherever you go, this picnic backpack is this perfect way to get everything there.
Jump in the shower for some fun. This cleverly packaged bath and body set includes everything you need to get clean before you hit the sheets.
March
It's small, yet perfect to hold your door shut firmly. Use it to prevent those sudden open door moments while the two of you are engaging in a little alone time.
Get into your spouse's world as you discuss sexual intimacy, extended family, finances, conflict resolution, spiritual foundation, parenting, and more.

Get Lucky tonight! Decorate your bedroom and bring the joy of the season with these St. Patrick's Day pillow covers.
Once the timer is set, and the button is pressed, the safe will remain locked until the timer reaches zero. Perfect for enjoying your recreational intimacy without the distraction of your devices.
February
Every handmade gold-filled rose is a one-of-a-kind piece of art. Each rose is picked fresh, precious, and naturally different. Your spouse is so special and definitely deserves something unique.
This little gift book contains fill-in-the-blank lines describing some aspect of your affection for your beloved. Just complete each line and - voilà! - you have a uniquely personal gift.
This beautifully crafted bamboo board is custom engraved with an attractive & permanent personalized design.
Your cookies are baked to order, and shipped the same day they come out of the oven. Grab your love, a drink, and some cookies for a fun time together.
January

Journal your conversations together for an entire year as you improve your communication and strengthen your bond.
Leave these note cards around the house as you spread kindness, gratitude, appreciation, and joy in 2021.
Clarify your motivation with this hilarious checklist that indicates every reason possible for doing it, then clear off the kitchen table and let the fun begin!
Life hacks are tips, tricks, and shortcuts that solve common problems, increase efficiency, and improve ordinary tasks at home, work, school, and on the go.
December
Überlube - High-end luxury lubricant. Instead of just being slippery, it's designed to transfer sensation while reducing friction.
Pleasure Bundle - Everything you need for a pleasurable and provocative sexual experience; just add you, your spouse and a little lube.
Himalayan Salt Body Scrub - Relax & wash away tension as you bring new life to your skin; leaving not only your skin revived, but also refreshing your mind, body, and spirit.
Husband Nutrition Facts Mug - Each and every time your husband grabs for this mug, he'll be reminded of his awesomeness and so much more.
November
Sex Dice - Improve and stimulate your love life with up to 60 different naughty and amazing foreplay actions. With a total of 24 erotic sex positions you have unlimited potential.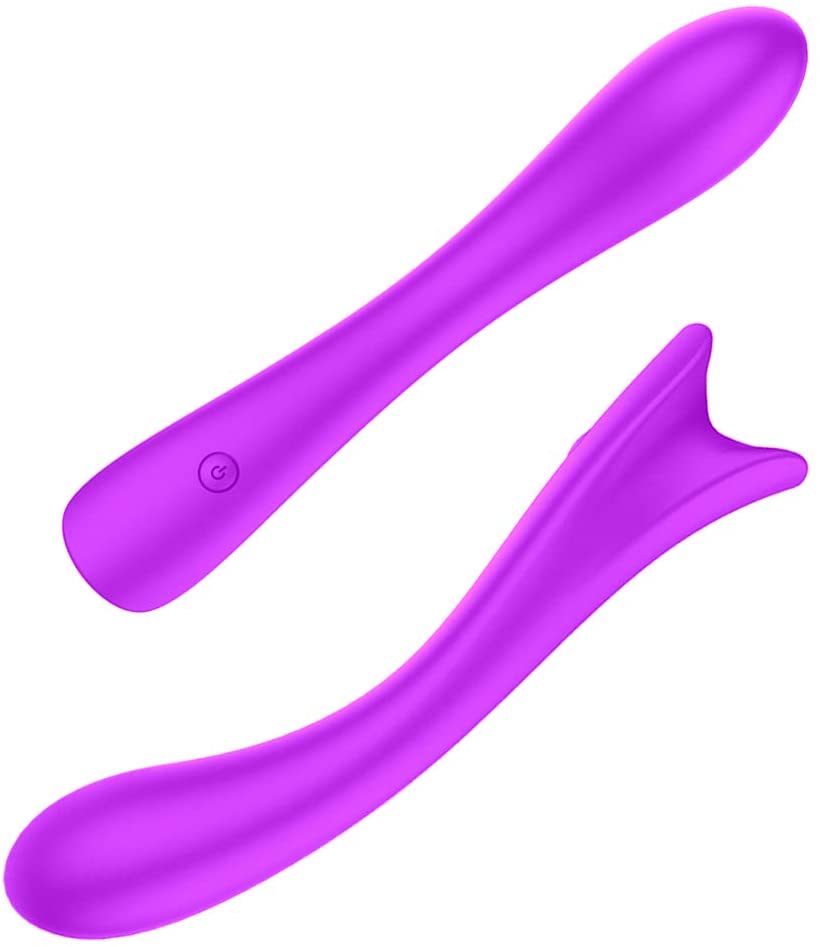 G Spot Vibrator - This personal vibrator is special because of it's shape. The large head with that fabulous ridge that presses and pulls on the G-Spot just right...either you or your partner can manipulate and move it, to find that sweet spot that will bring you to a very wet climax in a relatively short time.
Flameless Candles - The flicker of a candle can give you the perfect lighting as you romance each other. With these there is no need to worry if you fall asleep after that perfect love making session as they are flameless.
Raw Chemistry Pheromones For Women - A proven formula to not only have an enticing scent but also designed to specifically target your husband's attraction receptors within his brain. Give yourself the edge next time you initiate.
JINSHI Men's Bamboo Boxer Briefs - When comfort is of the utmost importance these bamboo boxer insulating properties, help the wearer stay warmer in winter and cooler in summer. That's a plus to keeping your package ready for action.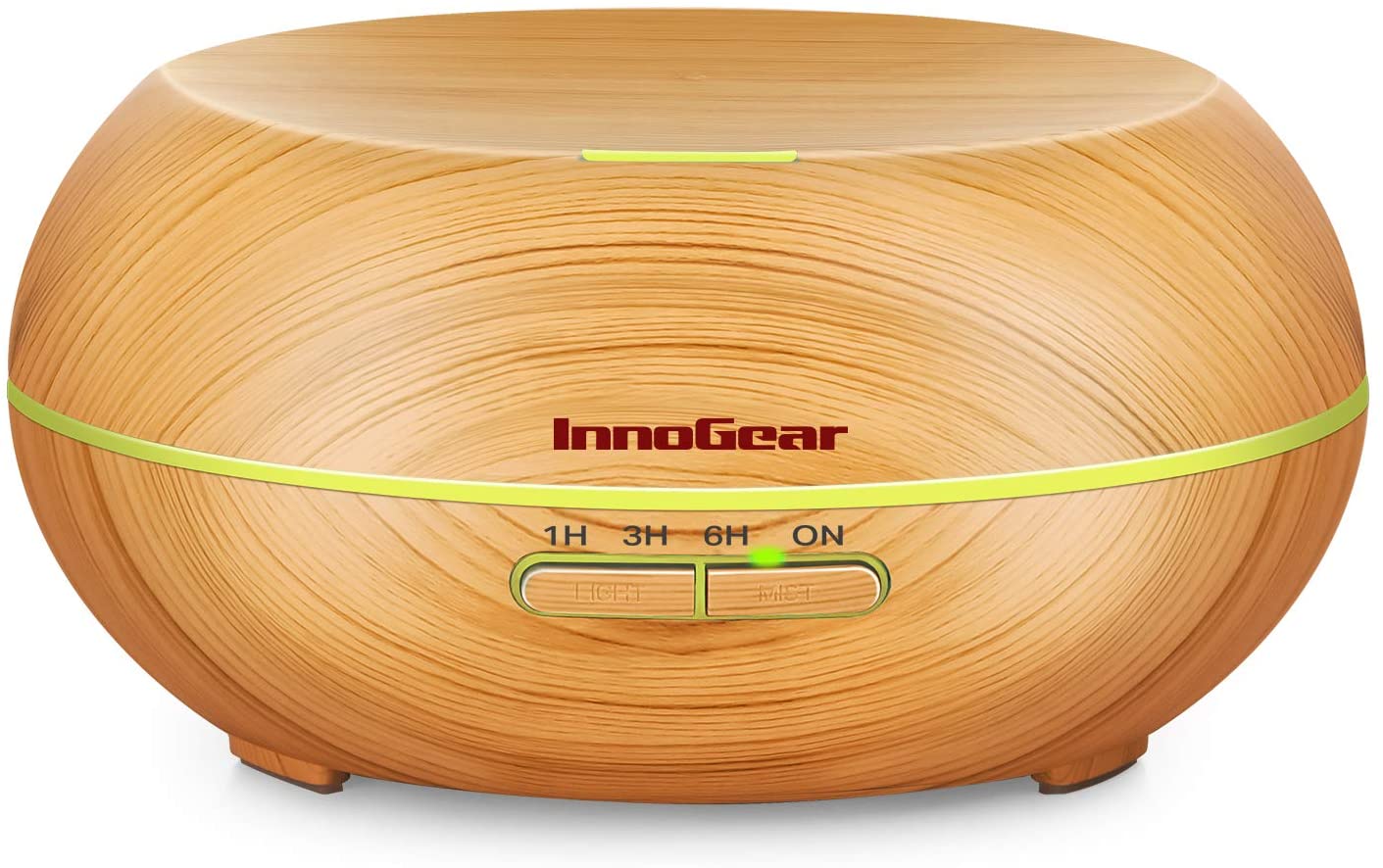 Aromatherapy Essential Oil Diffuser -  The essential oil diffuser and cool mist humidifier complements any existing décor theme in your bedroom, making it a perfect choice to get the olfactory sensors going.
What I Love About You Today Pad - Share your fuzzy-wuzzy feelings the easy-peasy way: by checking a box and scribbling a word or two. Complete just one line, or go nuts and do a few. According to the laws of physics (and romantics), the love you share today will—99.9% guaranteed!—all come back to you.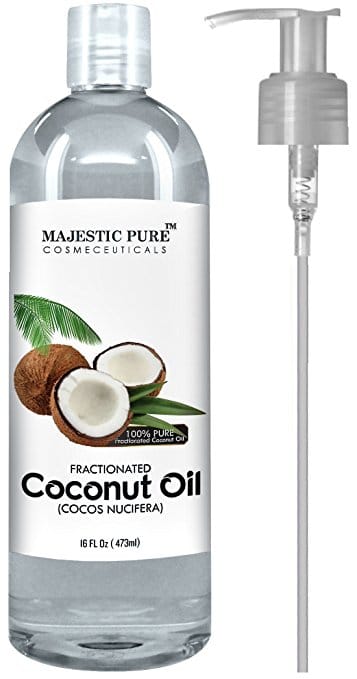 Majestic Pure Fractionated Coconut Oil - 100% pure and natural this will bring pleasure when a bit of lubrication is needed. Odorless, colorless and no greasy feelings makes this an enjoyable experience for both partners.
Himalayan Salt Lamp - Soothing and calming this salt lamp will illuminate your room with a warm, pleasant and relaxing amber glow. It's a perfect choice for your bedside table to give you that perfect bedroom glow.
Liberator Flip Ramp - The Flip Ramp is the perfect combination of functionality and discretion. When open, this Shape is an inclined Ramp that allows for deeper penetration and access, and it provides support for a variety of exciting oral and sexual positions.
Tangled Lace Panty - What you wear under your clothes can make all the difference for what's to come later in the day. These lace panties will do the trick.
Sex Stack - A great game for you and your spouse. With over 160 unique elements to the game, you will never play the same way twice! Designed to bring you closer together and strengthen your relationship.
Sexy Truth or Dare - This racy game of Truth or Dare features 100 seductions that will heat up any couple s love life in the bedroom and beyond.
Green Tea & Argan Oil Aromatherapy Spa Basket - Pampering your spouse is well worth it. This luxury aromatherapy spa basket includes all of the items needed for a relaxing soak.
Hotel Luxury Bed Sheets - Sleep better and wake up each morning feeling refreshed and full of energy. Silky soft, most comfortable and luxurious bed sheets you can find.