February
Every handmade gold-filled rose is a one-of-a-kind piece of art. Each rose is picked fresh, precious, and naturally different. Your spouse is so special and definitely deserves something unique.
This little gift book contains fill-in-the-blank lines describing some aspect of your affection for your beloved. Just complete each line and - voilà! - you have a uniquely personal gift.
This beautifully crafted bamboo board is custom engraved with an attractive & permanent personalized design.
Your cookies are baked to order, and shipped the same day they come out of the oven. Grab your love, a drink, and some cookies for a fun time together.
January

Journal your conversations together for an entire year as you improve your communication and strengthen your bond.
Leave these note cards around the house as you spread kindness, gratitude, appreciation, and joy in 2021.
Clarify your motivation with this hilarious checklist that indicates every reason possible for doing it, then clear off the kitchen table and let the fun begin!
Life hacks are tips, tricks, and shortcuts that solve common problems, increase efficiency, and improve ordinary tasks at home, work, school, and on the go.
December
Überlube - High-end luxury lubricant. Instead of just being slippery, it's designed to transfer sensation while reducing friction.
Pleasure Bundle - Everything you need for a pleasurable and provocative sexual experience; just add you, your spouse and a little lube.
Himalayan Salt Body Scrub - Relax & wash away tension as you bring new life to your skin; leaving not only your skin revived, but also refreshing your mind, body, and spirit.
Husband Nutrition Facts Mug - Each and every time your husband grabs for this mug, he'll be reminded of his awesomeness and so much more.
November
Sex Dice - Improve and stimulate your love life with up to 60 different naughty and amazing foreplay actions. With a total of 24 erotic sex positions you have unlimited potential.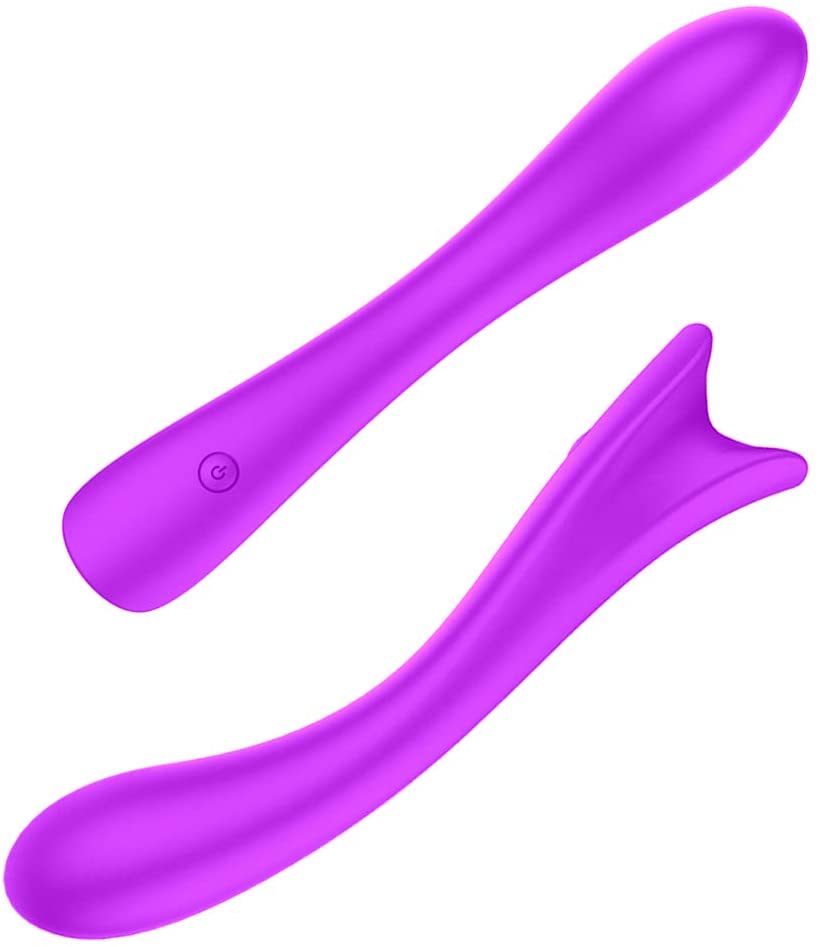 G Spot Vibrator - This personal vibrator is special because of it's shape. The large head with that fabulous ridge that presses and pulls on the G-Spot just right...either you or your partner can manipulate and move it, to find that sweet spot that will bring you to a very wet climax in a relatively short time.
Flameless Candles - The flicker of a candle can give you the perfect lighting as you romance each other. With these there is no need to worry if you fall asleep after that perfect love making session as they are flameless.
Raw Chemistry Pheromones For Women - A proven formula to not only have an enticing scent but also designed to specifically target your husband's attraction receptors within his brain. Give yourself the edge next time you initiate.
JINSHI Men's Bamboo Boxer Briefs - When comfort is of the utmost importance these bamboo boxer insulating properties, help the wearer stay warmer in winter and cooler in summer. That's a plus to keeping your package ready for action.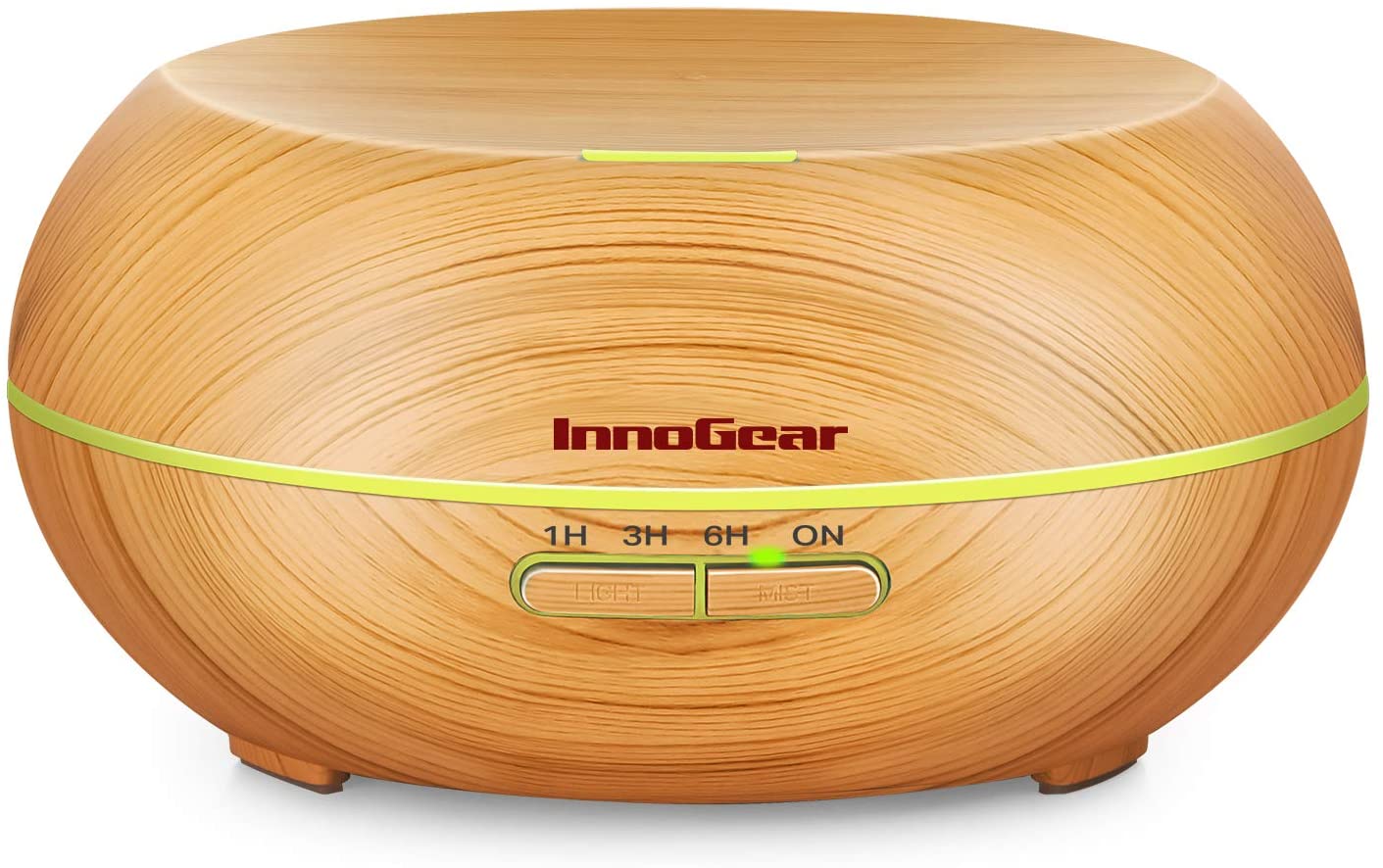 Aromatherapy Essential Oil Diffuser -  The essential oil diffuser and cool mist humidifier complements any existing décor theme in your bedroom, making it a perfect choice to get the olfactory sensors going.
What I Love About You Today Pad - Share your fuzzy-wuzzy feelings the easy-peasy way: by checking a box and scribbling a word or two. Complete just one line, or go nuts and do a few. According to the laws of physics (and romantics), the love you share today will—99.9% guaranteed!—all come back to you.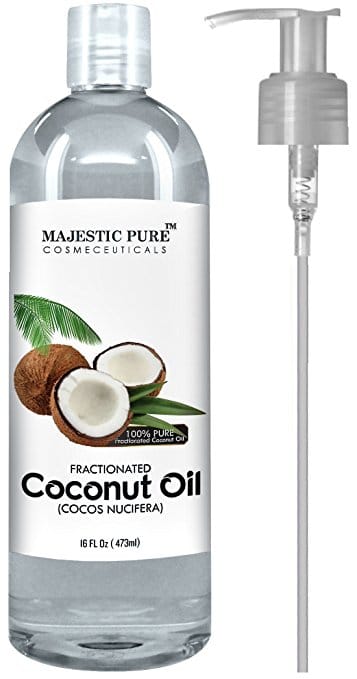 Majestic Pure Fractionated Coconut Oil - 100% pure and natural this will bring pleasure when a bit of lubrication is needed. Odorless, colorless and no greasy feelings makes this an enjoyable experience for both partners.
Himalayan Salt Lamp - Soothing and calming this salt lamp will illuminate your room with a warm, pleasant and relaxing amber glow. It's a perfect choice for your bedside table to give you that perfect bedroom glow.
Liberator Flip Ramp - The Flip Ramp is the perfect combination of functionality and discretion. When open, this Shape is an inclined Ramp that allows for deeper penetration and access, and it provides support for a variety of exciting oral and sexual positions.
Tangled Lace Panty - What you wear under your clothes can make all the difference for what's to come later in the day. These lace panties will do the trick.
Sex Stack - A great game for you and your spouse. With over 160 unique elements to the game, you will never play the same way twice! Designed to bring you closer together and strengthen your relationship.
Sexy Truth or Dare - This racy game of Truth or Dare features 100 seductions that will heat up any couple s love life in the bedroom and beyond.
Green Tea & Argan Oil Aromatherapy Spa Basket - Pampering your spouse is well worth it. This luxury aromatherapy spa basket includes all of the items needed for a relaxing soak.
Hotel Luxury Bed Sheets - Sleep better and wake up each morning feeling refreshed and full of energy. Silky soft, most comfortable and luxurious bed sheets you can find.