CAN YOU SAVE YOUR MARRIAGE WHEN YOUR SPOUSE HAS FALLEN IN LOVE WITH SOMEONE ELSE?
Newsflash: Extramarital affairs happen more than any of us would like to think about. Results from a 2004 University of Chicago survey showed that 25% of men polled cheated during their marriages…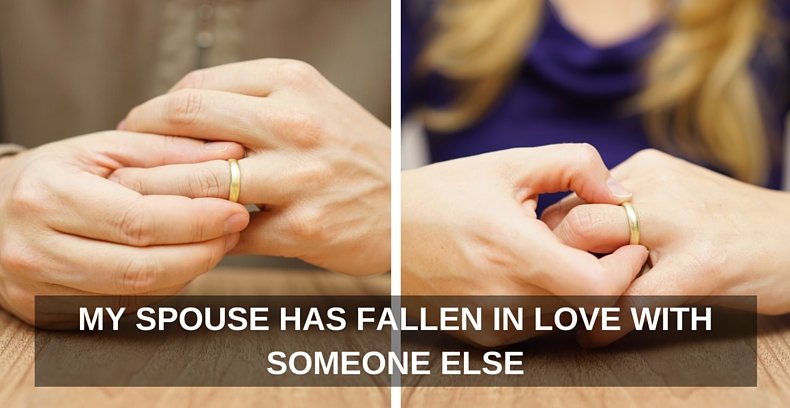 and statistics from the National Opinion Research Center's General Social Survey shows that in recent years the percentage of women who engage in affairs has increased by 40%.
It's become so normal in our society that it has been embraced as a recurring theme in popular culture. It's everywhere from books, to movies, to TV. What was once hush hush is now staring you in the face everywhere, even the checkout line at the grocery store.
There are books like Rules for Dating a Married Man which outlines the do's and don'ts of being a mistress. SERIOUSLY, who is reading this stuff?? And movies like The Other Woman, were having an affair becomes more of a comedy than the tragedy it truly is.
Most recently, The Intern starring Anne Hathaway and Robert DeNiro depicts a female CEO of an e-commerce fashion startup who is having a difficult time in her marriage.
When confronted with the news that her husband is having an affair, she admits that she's known for some time and has been seeking to resolve the matter. Just like a lot of you… you have either known or suspected something was going on in your marriage.
The difference between this film and the other depictions of affairs?
This wife stays to strengthen her marriage.
Yes, marriages that have experienced infidelity face certain challenges. The truth is that an affair doesn't have to be THE END of your marriage.
Affairs are most often NOT the cause of trouble in a marriage, they are USUALLY the outward symptom that things have been not good for a long time.  
If you spouse has fallen in love with someone else this often happen because needs aren't being met–emotional needs, physical needs, and other needs.
Think about it, when you and your spouse are not connecting emotionally, when there has been neglect or lack of attention, when you don't touch each other anymore, the circumstances are ripe for the needs to be met and fulfilled outside of your marriage relationship.
All it takes is for someone outside of your marriage to pay a little attention to your spouse, to listen to them intently, to touch them on the arm and it's like water in the desert, it quenches a thirst that is so deeply wanted.
Once you find out about the affair it's time to get to the heart of why the affair took place.
By doing this it is going to allow the two of you to make a decision about what your marriage is going to look like as you move forward together. As you uncover all that has happened it is best done with a coach.
A coach who can help the two of you understand  what has been going on and than work with you to create a plan for your future.
If you have been trying to make things better on your own for awhile and it hasn't worked as you planned, it's time to bring in reinforcements.
Rediscovering what the two of you used to have and rebuilding trust takes time and commitment and it CAN be done.
Having found out that your spouse has fallen in love with someone else and had an affair can be one of the most stressful and devastating situations that you will ever face. It will impact you emotionally, physically, and financially. The first 4 words that you need to hold onto are:
While your circumstances are unique the facts of affairs are unfortunately common. There are three things that you can do right now to make a difference:
BREATHE. In and out, big, deep breaths.
Why? Because your body needs the oxygen to function, you need it to maintain your ability to think and process. You are experiencing a shock and most people start shallow breathing when this happens. Get out and move your body, exercise, take a walk, force yourself to do the most basic of skills so that you can handle the harder things.
PROCESS. Allow yourself time to evaluate.
As easy as it is to start making decisions, those decisions made in the heat of the moment or upon discovery often end up being decisions that are simply emotional reactions. Making decisions about your marriage and your future should be based on knowledge not emotion.
FAITH. Press in and pray.
Most of all, your faith can make a tremendous difference in how you view your relationship. God connects us in ways we can be constantly learning through our lives. Declare healing over you and your marriage as you pray for a shift to happen in both your heart and your spouse.
If you feel lost, confused, alone, and scared… you are not alone. Reading this far means you have what it takes to stand for your marriage with strength and confidence…. learn what you can do to save your marriage today by getting the help you need to figure out how to speak to your spouse as you get on the path to saving your marriage.
When divorce seems like the only way, saving it can bring a path of renewal.
Disclosure of Material Connection: Some of the links in the post above are "affiliate links." This means if you click on the link and purchase the item, we will receive an affiliate commission. Regardless, we only recommend products or services we use personally and believe will add value to our readers. We are disclosing this in accordance with the Federal Trade Commission's 16 CFR, Part 255: "Guides Concerning the Use of Endorsements and Testimonials in Advertising."