Do you believe that in your day-to-day life that you "don't have time for romance?" It's completely possible when you send your spouse a sexy text message.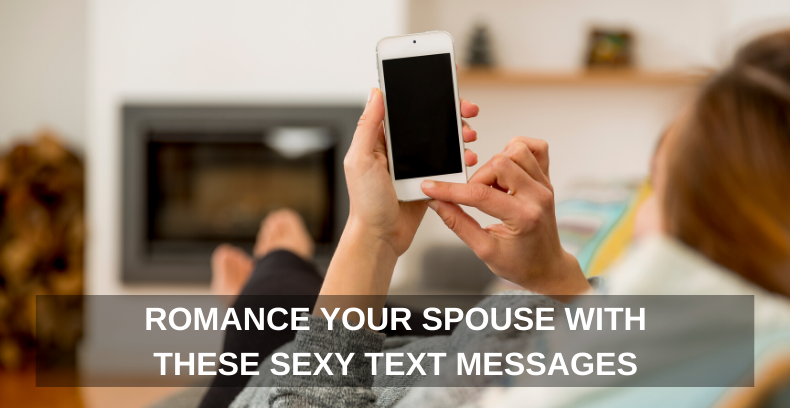 In fact you can bring back the romance, love and passion you're missing in your marriage and in your bedroom, simply by pushing a few buttons on the cell phone that you always have with you.
By sending a sexy text message on your cell phone you can create a private and intimate connection between you and your spouse.
This is a place where you can say or do anything without anyone else having a clue.
We have enjoyed sending sexy text messages to each other for years. Below you will find 23 sexy text messages we have sent each other in the recent past.
Romance your spouse with these sexy text messages today:
Please let me know what I did to deserve you…I want to make sure I keep on doing it. Love you.
How about you and I jump between the sheets before date night. 🙂
I love you so much. No matter where our lives take us I will always be by your side. XOXO
I loved seeing you in that shirt/jeans/top/briefs last night.
Do you think I would look better in a skirt or tight jeans?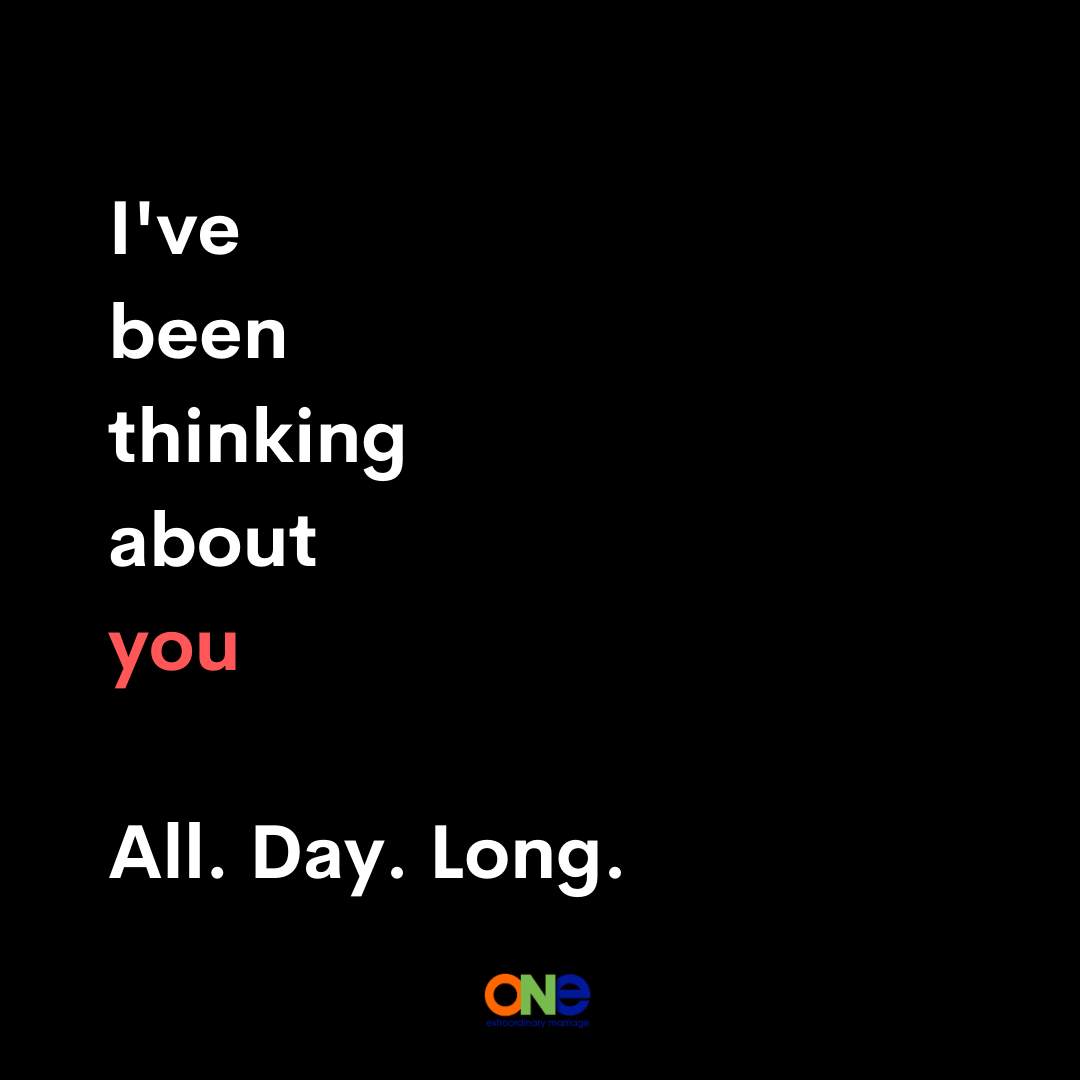 Last night I had the wildest dream…and you were in it!
And there ain't no nothing we can't love each other through. What would we do baby, Without Us?
Life if full of romance, passion and surprises, but it would mean nothing without you by my side.
I love you in the morning, in the middle of the day, in the hours we are together, and the hours we are apart. xoxo
Good morning beautiful/handsome. Have an amazing day. I love you.
Oh so lucky to have you. => You and me tonight. 😉
You've seen me at my best and my worst, yet love me anyway. It's awesome to be your (nickname/husband/wife).

Tonight I want to slowly kiss my way from your lips down…they only question is how far down will I go?

Hey (nickname) Can't wait to kiss you when we see each other later today. Love you.
I'm having one of those days that make me realize how lost I'd be without you… Just wanted to let you know. Love you (nickname).
Love inspires me to live life with you as we were meant to: with truth, passion, romance, and intimacy. XOXO
The shortest word I know is "I". The sweetest word I know is "LOVE". And the person I never forget is "YOU".
Sex is awesome, but it's the emotional, spiritual, & physical intimacy we have that makes it mind blowing!
Good morning beautiful/handsome! Can't wait to set my eyes on you again tonight.
I'm thinking about when you wear __________ as it totally turns me on!
Our love is like a fine wine, as it ages it just gets better & better. Looking forward to our date tonight.
I don't say it often enough, but I want you to know that I love you.
Remember that place where we had sex…(insert place)? I kind of want to go there again. 😉
Communicate your love and affection by pushing a few buttons on your cell phone. By sending out a romantic text message today you'll create a profound feeling of connection with your spouse no matter where you are or what you're doing.
Pull out your phone right now before you go onto something else and send your love a few sexy text messages.