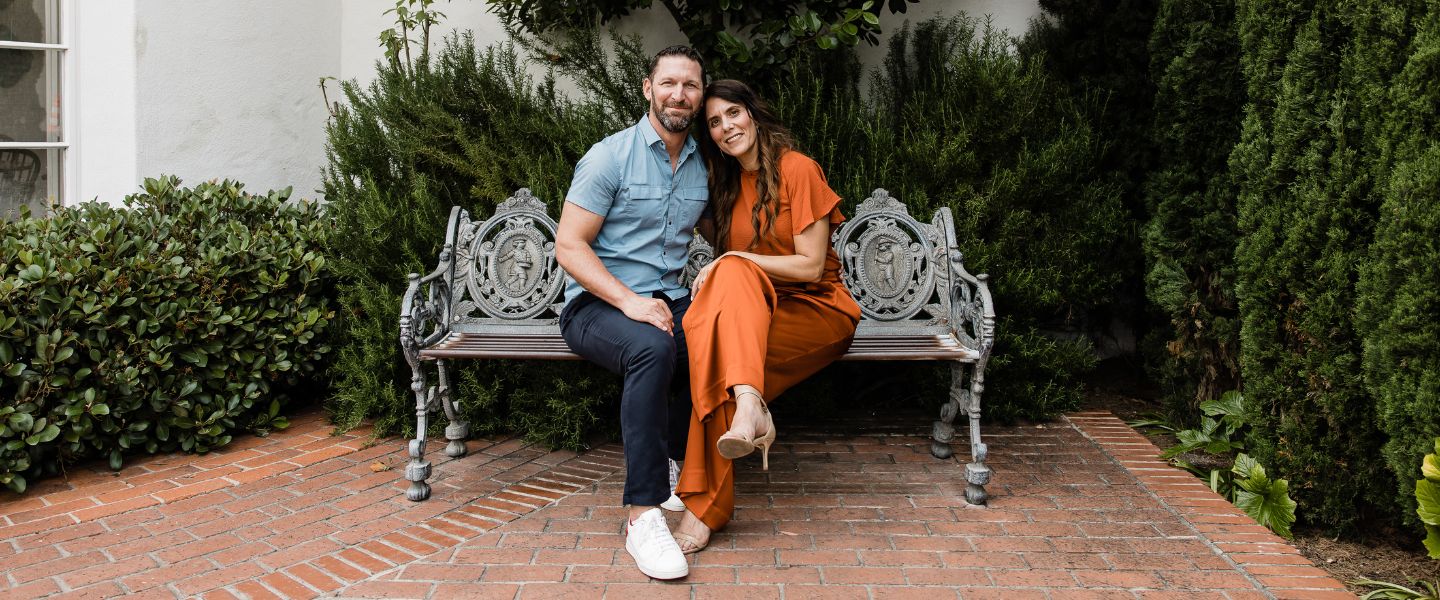 Does This Sound Like You?
⁠You strive to grow, get better, and have the marriage you desire. You're looking to strengthen the intimacy between you and your spouse. You want to leave a lasting impact on those around you.
But sometimes things keep getting in the way. There just seems to be too much to do and too little time.
Maybe you feel like this reader:
"My husband and I are currently navigating unmatched sex-drives and desires, increasing frustration, dissipating communication, and maybe the hardest of them all, trouble finding our place as new parents, difficulty balancing our commitments to and love for our child, our demanding jobs, managing our household, enjoying our new norm but still yearning for the "old norm" where it was just the two of us with plenty of time to look at each other, talk to each other, connect with each other."
Be honest:
Do you wish for the same level of closeness and connection you once had?
Do you need the emotional skills to stay in-sync with your spouse?
Do you fear the important things are falling through the cracks?
If so, you're not alone. All of us have felt this way.
We know what it feels like to not be connected emotionally, to build trust and focus on our sexual intimacy—to have stress and the daily grind of life zap you of all energy, while still trying to attend to the things that matter most—family, health, faith, and community.
For years, we struggled to get on the same page. Too often, our success in other areas came at the expense of our closeness and connection.
We have faced the stark reality that there's always more to do than there is time. But we also realized the answer isn't simply to spend more time together. The answer is to know where you are now in your marriage.
Meet Tony & Alisa
Tony and Alisa DiLorenzo met the summer before their senior year of college and have been married since 1996. Like you, they came together with every good intention and "forever" in mind, but then "life" happened and they found themselves ill prepared to deal with their marriage challenges.
They were committed to facing all of life's opportunities and challenges together. Together, they overcame Tony's 18-year addiction to pornography, the loss of a child at 18 weeks, debt in excess of $50,000, poor communication, lack of collective interests, questioning trust, and more. But the key word here is "together."
Over the course of their marriage, Tony and Alisa have learned how to be intentional and take action to make the extraordinary happen in their relationship... and they did it together. They can do the same for you!
Want to know more? Hear directly from Tony and Alisa as they tell their story in Episode 4.
The ONE Extraordinary Marriage Story
After 11 years of marriage, Tony and Alisa had reached a breaking point. Despite all they had overcome, they were living as roommates and not growing together. There were three options: #1 get divorced and co-parent, #2 wait until the children turned 18 and then get divorced, or #3 get radical about strengthening their marriage.
They chose option #3.
It all started when they saw a TV segment about a wife who gifted her husband a year of sex. At the same time, Tony and Alisa were about to lead a group at their church. Tony approached Alisa with the idea of a 60 Day Sex Challenge, which would run the duration of their small group.
Alisa's immediate response was, "No way." However, she quickly felt the Lord tell her that this was something she needed to give a try for the sake of her marriage.
The 60 Day Sex Challenge shifted everything. It became apparent to Tony and Alisa that intimacy was more than just sex. It required them to be close and connected in every area of their marriage in order to be sexually intimate.
As a result of the 60 Day Sex Challenge and the response from their small group, Tony and Alisa decided to share their experience with others. Tony purchased podcasting equipment at a time before podcasts were popular. Alisa imagined they would record a few episodes before scrapping the idea altogether.
In January 2010, they recorded the first episode of The ONE Extraordinary Marriage Show.
The name for the podcast and business actually came out of the 60 Day Sex Challenge. Throughout the challenge, Tony and Alisa felt like they were really becoming "one," as illustrated in Mark 10:7-9. This passage became their marriage verse. They also knew they needed to include "marriage" in the name of this new outreach, but ONE Marriage felt incomplete.
One day, the word "extraordinary" popped into Alisa's head. They had a conversation about what these three words meant: one extraordinary marriage. It was exactly what they desired and what they want others to experience.
So when the time came to name their new venture to reach married couples, it was clear: ONE Extraordinary Marriage.
Since January 2010, the ONE Extraordinary Marriage Show has continued to be simply a conversation between a husband and wife about important topics regarding sex, love, and commitment. Tony and Alisa strive to equip couples to strengthen the closeness and connection in their marriage (in other words, intimacy) by focusing on The 6 Pillars of Intimacy®: emotional, physical, financial, spiritual, recreational, and sexual intimacy.
Whether you listen to the podcast, read the articles, or connect with them through social media, Tony and Alisa hope that ONE Extraordinary Marriage enhances your marriage and gives you the tools to make your marriage extraordinary.
What We Talk About
Tony and Alisa believe that the healthy combination of sex, love, and commitment is more than the foundation of a strong marriage… it's the glue that will keep a marriage together. They share insight through podcast episodes, articles, and social media to help you strengthen your marriage and experience the extraordinary marriage you desire.
The 6 Pillars of Intimacy® is the groundbreaking framework created by Tony and Alisa DiLorenzo that can help you strengthen your connection, grow together, and enjoy deeper levels of live and intimacy that rival your newlywed days:
Emotional intimacy is more than just the words that you speak. It's how you say them and how you break the cycles of conflict and ineffective communication.
Physical intimacy isn't just sex and even if you're not "touchy feely" you can have a strong physical intimacy pillar by sharing loving, non-sexual touches.
Financial intimacy is something that has to be talked about in a marriage. Financial intimacy is more than just how much was your Target run or how much is the car payment.
Spiritual Intimacy is your shared faith. This pillar is strengthened when you and your spouse engage one another through prayer, attending services, doing a devotional and other practices.
Recreational Intimacy and having fun, sharing experiences is more important after the wedding than before.
Sexual Intimacy isn't just sex, and it isn't something to be overlooked, dismissed or weaponized. Sexual intimacy is romance to initiation, foreplay, and sexual intercourse.
Tony and Alisa are well known for their experience with the 60 Days of Sex Challenge which completely turned their marriage around and the 7 Days of Sex Challenges they sponsor for other married couples. It's through these two programs that ONE Extraordinary Marriage has taken ownership of the importance of sex and connection.
Combined, they have written seven books including best selling book The 6 Pillars of Intimacy, and its subsequent skills book, The 6 Pillars of Intimacy Conflict Resolution. They also offer regular workshops, events, and online products to help couples transform their relationship and experience the extraordinary.
You can find their full selection of products in the Online Store.
Where You Can Find Us
As Tony and Alisa strive to impact ONE marriage every day and help you experience your own extraordinary marriage, they hope you'll connect with them in whichever ways work for you.
It has also been a great honor for Tony and Alisa to be able to share their insights and experiences on other podcasts and shows. They have collaborated on a variety of topics ranging from sex and romance to finances, parenting, business, and more.
Below are a few highlights:
You can find the complete list of audio and video interviews here. 
Disclosure of Material Connection: Some of the links in the post above are "affiliate links." This means if you click on the link and purchase the item, we will receive an affiliate commission. Regardless, we only recommend products or services we use personally and believe will add value to our readers. We are disclosing this in accordance with the Federal Trade Commission's 16 CFR, Part 255: "Guides Concerning the Use of Endorsements and Testimonials in Advertising."