TOP 12 CHRISTMAS GIFTS FOR YOUR WIFE
Oh man… Christmas is right around the corner and you're wondering what gifts you should pick up for your wife.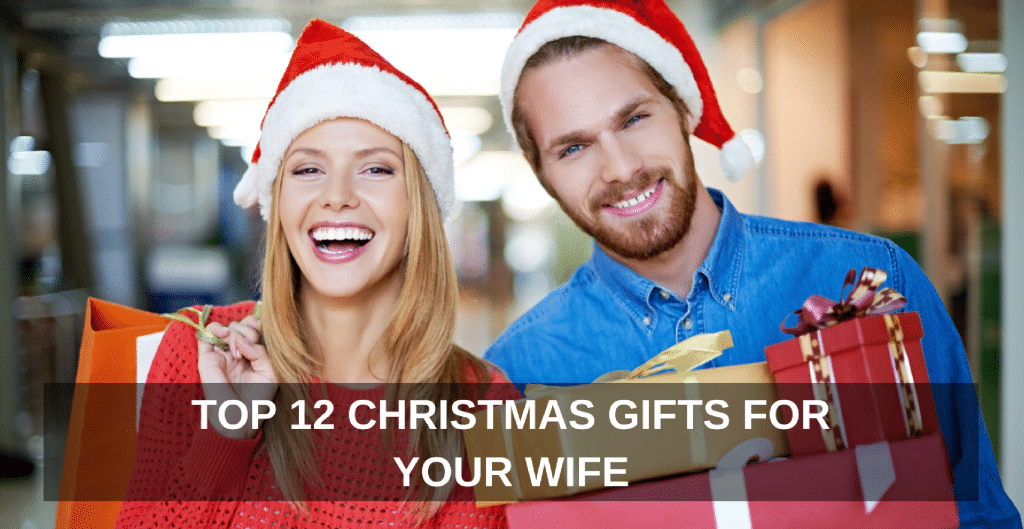 Gifts that she will be giddy about when she opens them up on Christmas day as well as those gifts she'll be talking about for months after.
Finding that perfect Christmas gifts for your wife it is an exciting time and yet It can be difficult.
Don't sweat it… we are here to help you out!
If your wife is into foot pampering, spa experiences, quiet time or liquid libations… you'll find something here.
Learn more about each gift or place your order online by clicking the link or image of the gifts you know your wife will love on Christmas day!
Related reading:
Set out for an evening of fun. These WishLanterns are easy to light and launch within a minute or two. Bring a perfect end to your night with WishLantern
Make those little piggies squeal. Grab the Shiatsu Foot Massager and kick off those shoes. It'll take the tension out of your toes, satisfy your soles and make your whole body feel good. It'll also do wonders for your mood. 😉
On The Rocks chills whiskies and other fine liquors to their ideal drinking temperature (about 59-Degree F) without adding unwanted taste or diluting the drink. The solid granite stays cold, ensuring a smooth and leisurely drinking experience.
Air plants are natural creations that display beautifully. Hanging Terrariums work well by themselves or in bunches, and are the perfect modern Home Decor accent for all occasions.
This stylish cool mist humidifier adds moisture to your air to eliminate dryness and help with your dry chapped skin, chapped lips and dry sinuses. Add a drop of your favorite essential oil to give your room a fresh, clean scent.
Keep your favorite wine cold – indoors or out – with the Rabbit Wine Chilling Carafe. This innovative carafe keeps beverages chilled for up to 90 minutes. A stainless steel chilling system keeps wine cold without diluting it. Holds up to 750-milliliters of wine.
Simply warm these luxurious Cozy Boots in a microwave for the ultimate in comfort and relaxation. Constructed from the very highest quality materials, they are great for soothing and relaxing tired aching feet.
Have you wife smiling every time she picks up this mug as she enjoys her tea or coffee. This is a perfect way to say I Love You even when you are not around.
Personalize this elegant journal with your spouse's initial (included)! Inside this journal your spouse will find 160 lightly-lined writing pages, inside back cover pocket and an elastic band to keep their place.
Relieve stress after a long day with this relaxing aromatherapy bath formulated to provide comfort when you need it most. Breathe in the aroma of the essential oils and feel your stress melt away.
Curl up in this shawl collared, double belt looped, and machine washable robe that will keep you cozy after jumping out of the shower or for enjoying around the house.
Every bracelet is unique and handmade therefore a slight variation in color combination may occur. Stack your wrist, mix and match, and wear your Pura Vida for any occasion. Whether your going to the beach or going out for the night, your Pura Vida bracelet is the perfect accessory.
We hope this hit list gives you a great start to your holiday gift giving so you can stress less and enjoy the time with your partner even more.
If you know anyone else in a marriage or relationship that could use these great gift giving guides, please forward this on to them!
Disclosure of Material Connection: Some of the links in the post above are "affiliate links." This means if you click on the link and purchase the item, we will receive an affiliate commission. Regardless, we only recommend products or services we use personally and believe will add value to our readers. We are disclosing this in accordance with the Federal Trade Commission's 16 CFR, Part 255: "Guides Concerning the Use of Endorsements and Testimonials in Advertising."