"At the heart of every family tradition is a meaningful experience." —Anonymous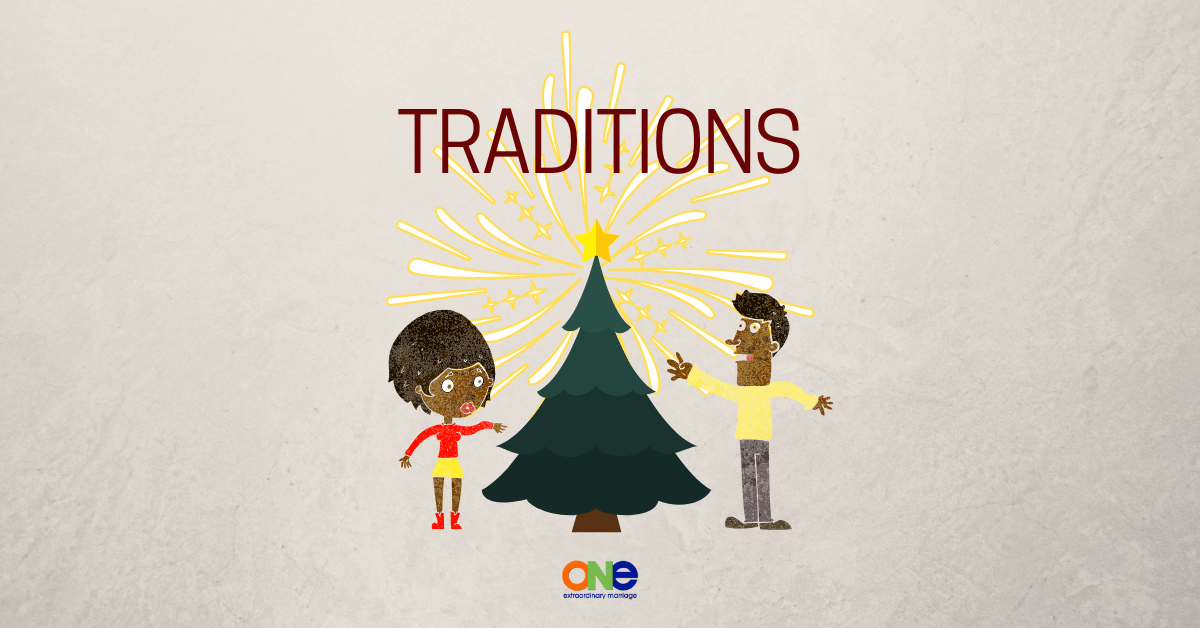 Traditions abound throughout December. We wanted to share with you how to make the traditions that you celebrate meaningful in your marriage and family.
The two things that valuable traditions exhibit are: 1) they involve quality time and 2) they require participants to be fully present.
Traditions aren't a modern-times invention, but rather have been around as long as the earth. They each have a purpose to remind us of something significant. Additionally, traditions provide security, anticipation, and they craft the legacy that you will leave to your kids and grandkids.
In case you are looking to add a new tradition, some of the most popular traditions in the ONE family are:
Watching movies together (Home Alone, Die Hard, White Christmas, How the Grinch Stole Christmas, National Lampoon's Christmas Vacation and Elf top the list)
Attending church services
Opening presents as a family
Going on a date night on December 23rd
Reading the Christmas story together
Adopting a family for gift-giving
If your tradition is worth doing, then be sure to make the time for them and be fully present.
EPISODE SPONSOR | 

Podium
It can be easy to put off the things that you know you need to get done such as making a call to the dentist or getting work done on your car.
Business owners did you know that 90% of consumers prefer messaging and that 99% of texts get opened. It's so much more convenient for everyone: customers and businesses.
Receive 10% OFF your monthly subscription when you sign up for Podium today!
Other Resources:
Strategic Coaching Session with Alisa
Support ONE Extraordinary Marriage by shopping at Amazon.com.
Leave a review on iTunes | Submit a question | Call (858)876-5663